Finding a beautiful WordPress theme for your business can be overwhelming – there are thousands and thousands of themes to choose from! Luckily for you, we have compiled some of the best WordPress themes on the market! These themes are great for almost any industry because every theme can be repurposed for any business – keep that in mind when looking through this list.
Need help installing any of these themes? Contact us and we'll help!
Looking for a great affordable hosting company to host your WordPress website? Here is a list of hosting companies we recommend.
Jobify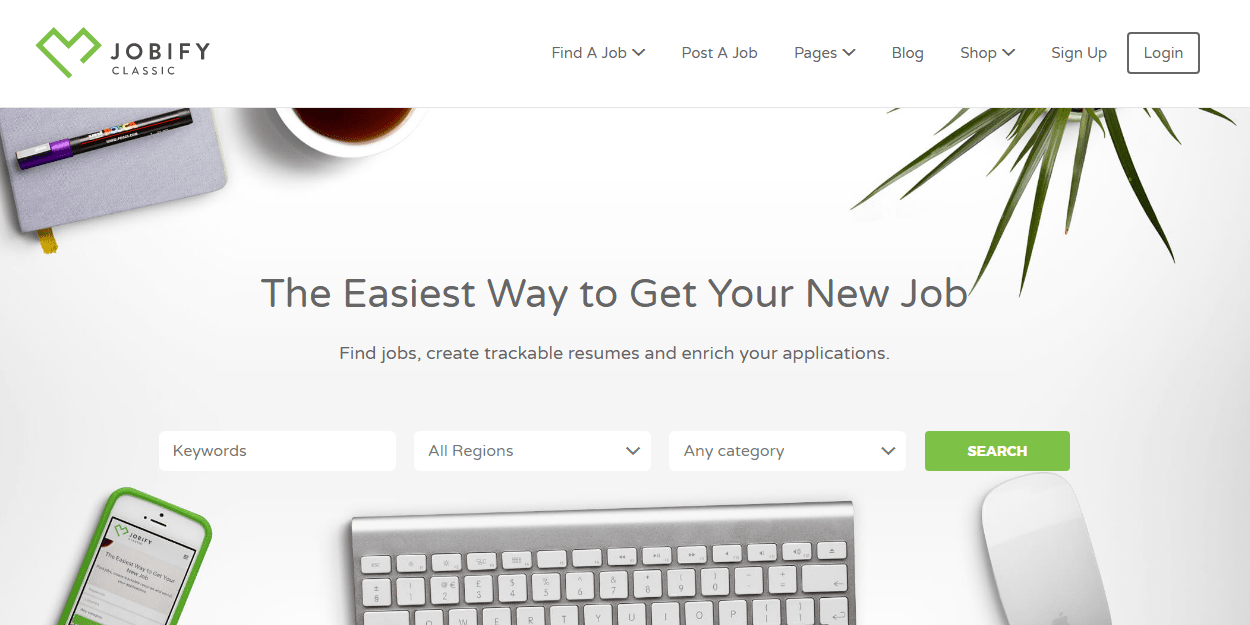 Creating an online store for your small business can be tough job. Luckily, Jobify is there to make your job extremely simple. The theme comes with a large variety of pre-designed templates that you can easily apply to your website and make your content stand out. With features such as Facebook integration, Indeed integration, flexible and advanced forms, Jobify is the perfect solution for small or relatively new business owners. If you think it can't get better than this, think again, for Jobify also boasts of a stellar support and customer service team that helps you keep your store up and running 24/7.
Listify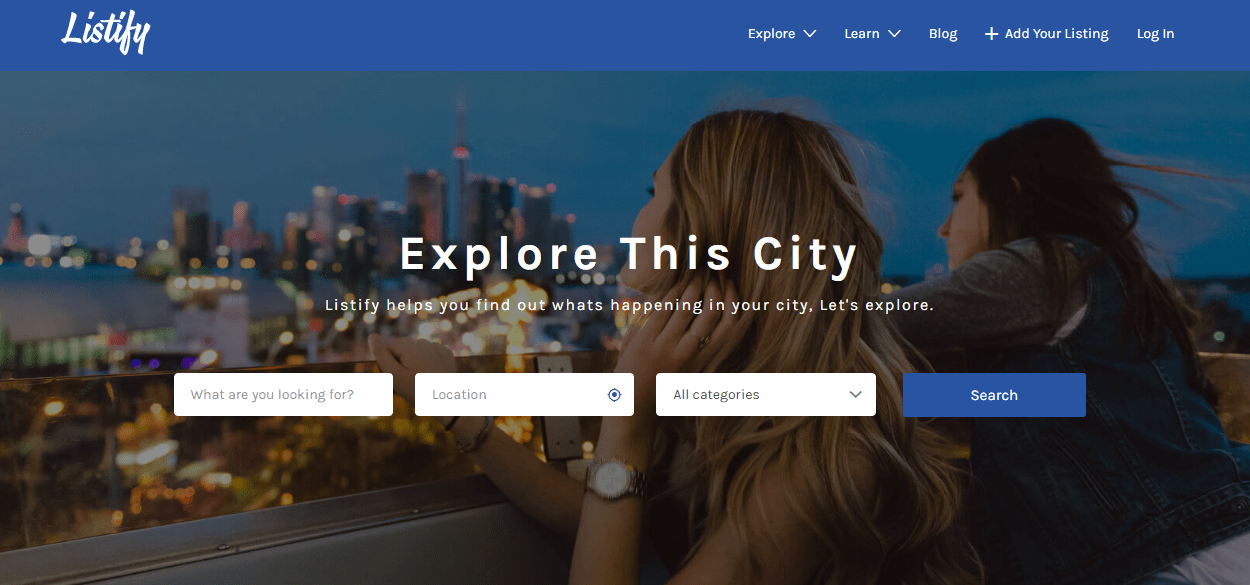 This is a directory theme that isn't cluttered with useless features, and comes stocked with only the useful ones. It comes with a host of free plugins such as Labels, Favorites, Reviews and Regions among much more. With an installation that is as fast as it is easy, Listify can be set up in less than five minutes. Features such as Style Kits, Drag and Drop and location services make it the best choice for small business owners looking to boost their business presence online.
Realtyspace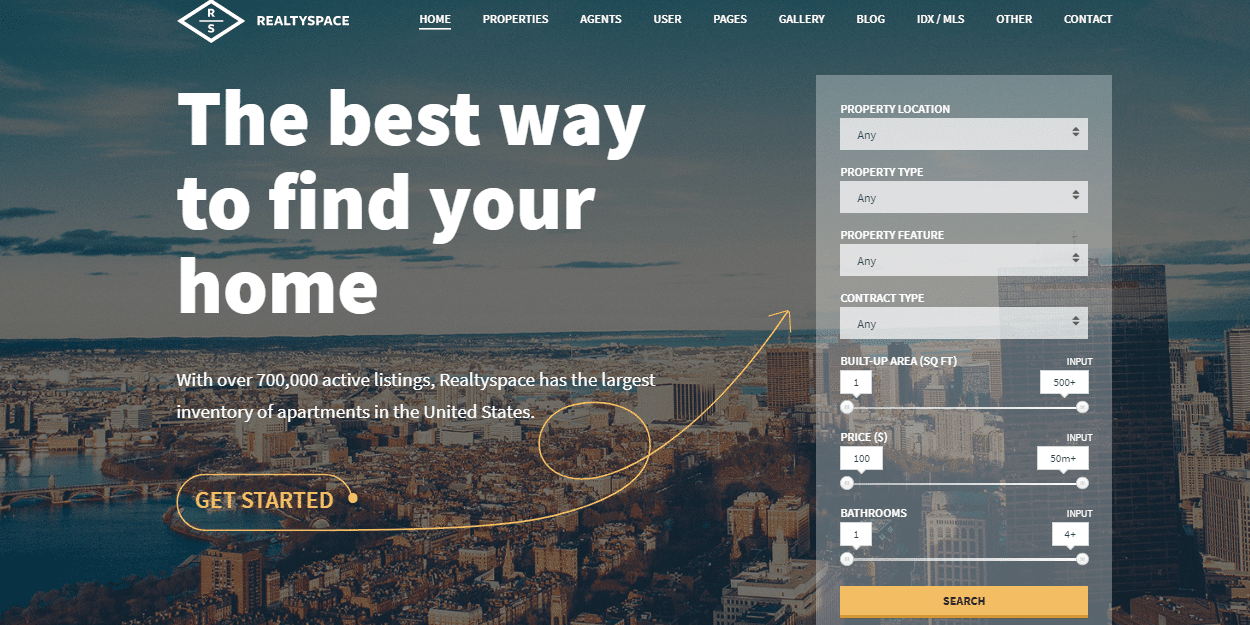 If you're looking for ways to design an attractive real estate website in a hassle-free manner, Realtyspace is that WordPress theme which has everything you need to build one. You need absolutely no coding, thanks to amazing features like Visual Composer page builder and drag-and-drop native customizer. And this theme is useful no matter what your nationality is, as it fully adapts to your needs of catering to the customs area and currency units as well as local languages – a feature that comes in really handy for small businesses. And if you still face any troubles, they have the best customer support system out there; they're there for you.
Proland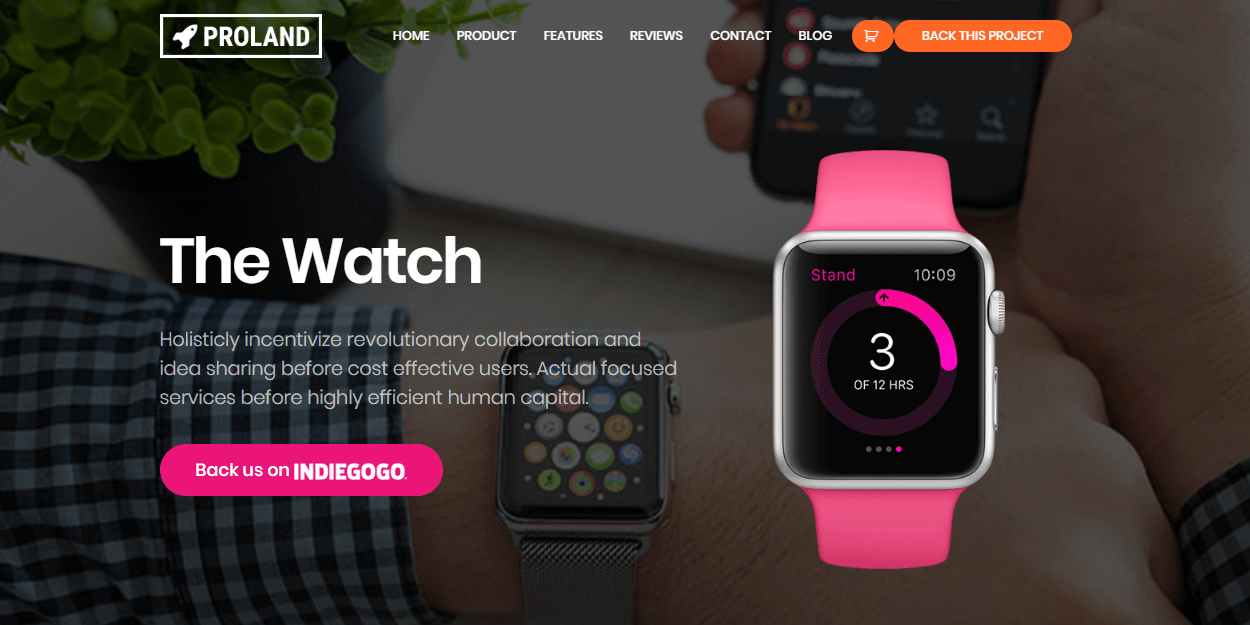 The world does judge the book by its cover. If you're preparing to launch a new product, you'd agree with that, and having a good website is a step you can't skip. But now it's hassle-free because you have Proland, a one-stop solution for creating the best possible product landing page, built with HTML5 and Bootstrap, having all the integrations you'll need like PayPal, MailChimp, Email, WooCommerce. Proland is a WordPress theme that will enable you to experience the joy of a fantastic landing page going live in less than an hour, with every little detail handled tastefully. Proland can definitely give your small business the much-needed boost.
Leadinjection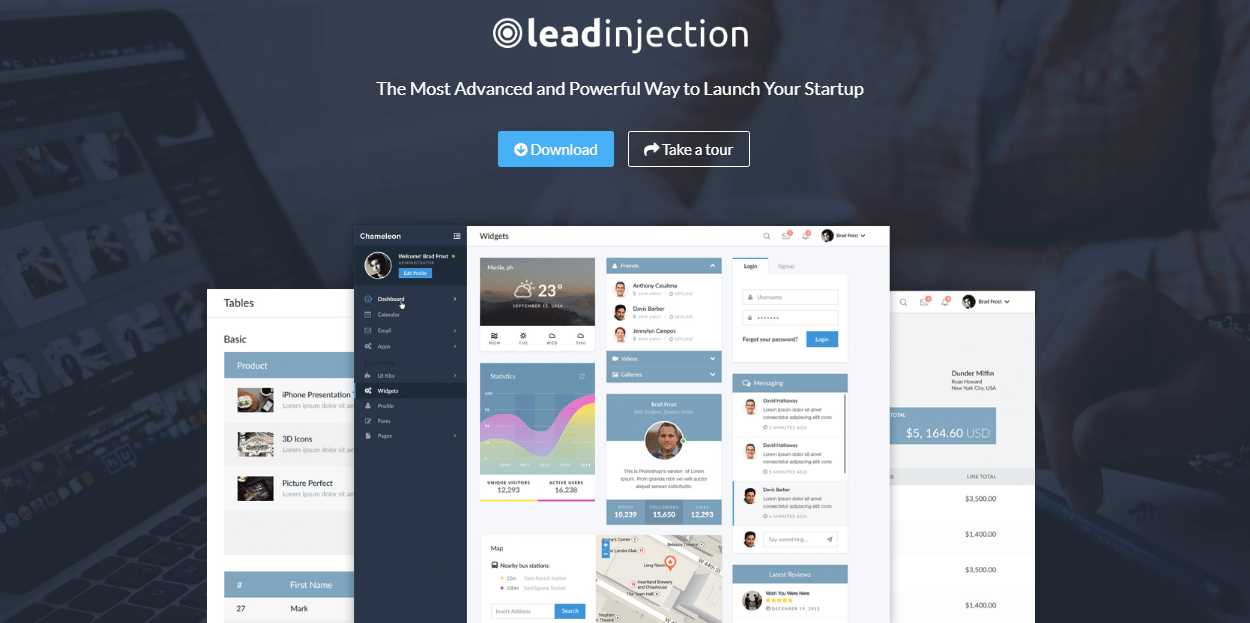 When you're looking for a WordPress theme with every little thing taken care of for your small business, and one that shoots up your lead generation to sky-high levels with features like Lead Modal, then Leadinjection is what you're looking for. It has pre-made layouts for almost all landing pages you can think of, with continuous updates, so that what your website never goes obsolete. And it has everything you need to build an extremely attractive website like a drag-and-drop composer, automatic responsive web designing, slider revolution, YouTube integration, and more – the ultimate solution to all your small business needs.
SEO WP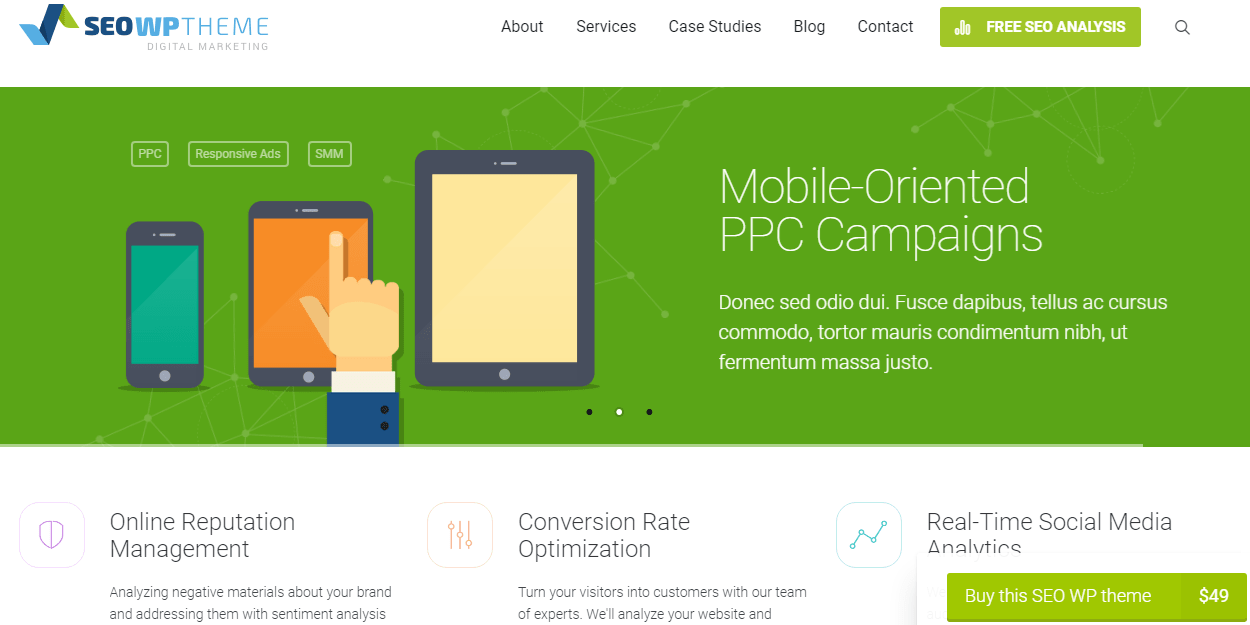 Now having the most suitable and attractive website for your small business is a matter of just a few minutes. SEO WP is the WordPress theme that's tailor-made for your purpose, which comes with tons of features like complete solutions, responsiveness, customizability, fast loading, regular bug checks and updates, rights to use all the images, and lots more. Building a perfect website is now easier than ever. Your website will reach your audience perfectly on all devices, and you'll have no worries about copyright or usability issues or any other aspect of website designing.
Fajar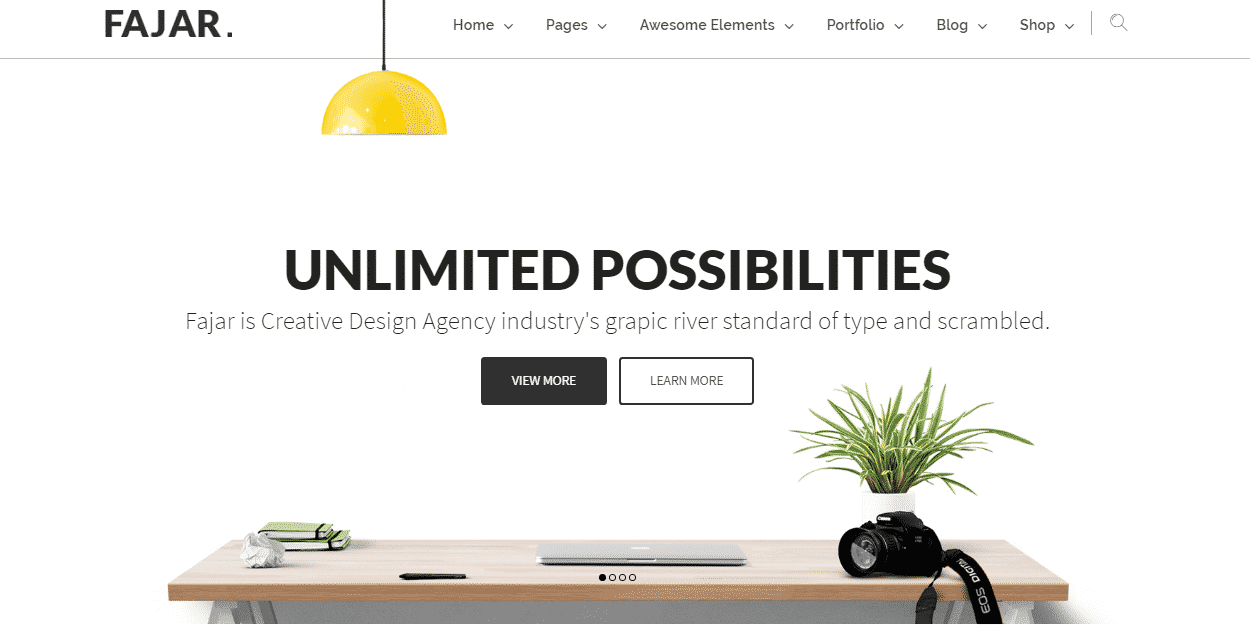 We all want a world-class website that attracts eyeballs. But unless you are a star coder, it seems almost impossible. But now it isn't the same anymore. You can now build the best possible website with absolutely no coding skills, customize everything according to your requirements, enjoy free updates for a lifetime, and should you face issues at any stage – you can get them resolved within 36 hours. Fajar helps you make sure that you enjoy the fluidity of style and customization, and the prompt customer support helps your work stay on track always. Fajar is the ultimate WordPress theme you need to give your small business much-needed boost.
Y THEME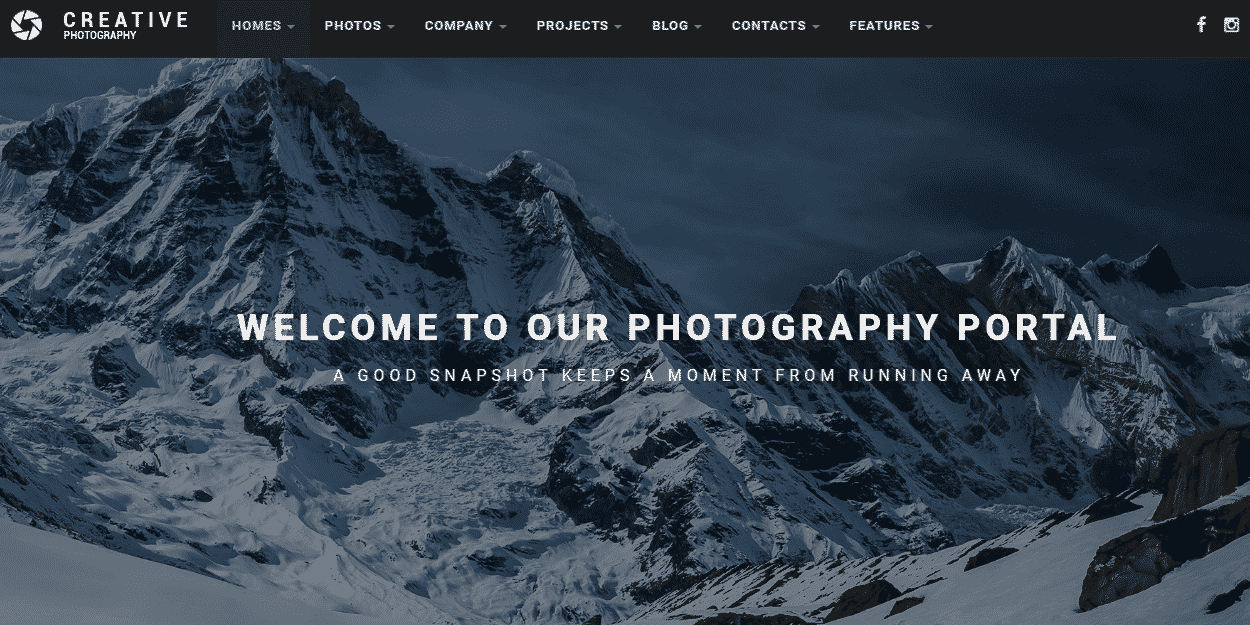 Y WordPress Theme is the answer to all the website development requirements you'll ever have, which aims to take using themes to create websites to an all-new sky high level, with features never seen before. It comes with powerful features that other themes don't have, like several customization options and demos and skin to choose from, hybrid composer which helps you come up with websites that are future ready. This theme helps you achieve high productivity, simplicity, and excellent performance, with minimal efforts on your part – perfectly catering to your small business needs. Y WordPress theme could be the one you've always been looking for.
Universal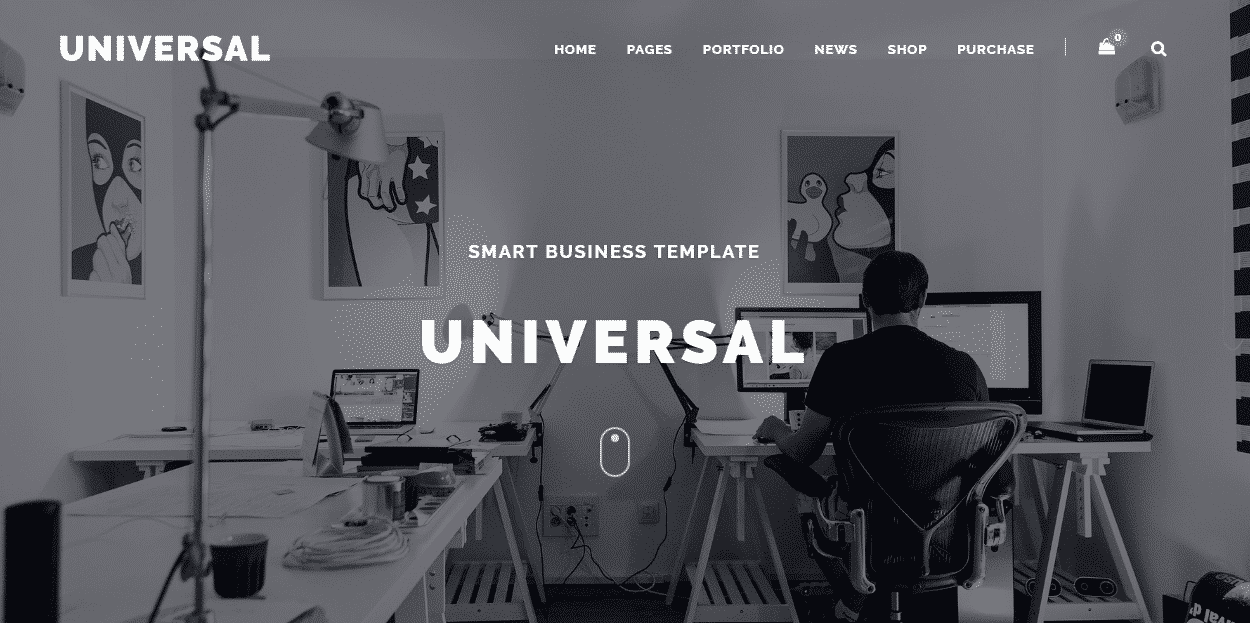 A good portfolio website helps in getting you the exposure you need to make your business big. Universal is the most suitable WordPress theme for you. It is multi-purpose and minimalistic; you are not bombarded with unnecessary jargon, only what you need. It is fast and easy-to-use. And also, with so many demo pages and the immense freedom of customizability that it comes with, you can expect the very best as per your taste in the most hassle-free manner, with no coding at all. You also get support for MailChimp, along with great customer support, perfect documentation, and complete responsiveness that makes managing website an extremely simple job.
Fildisi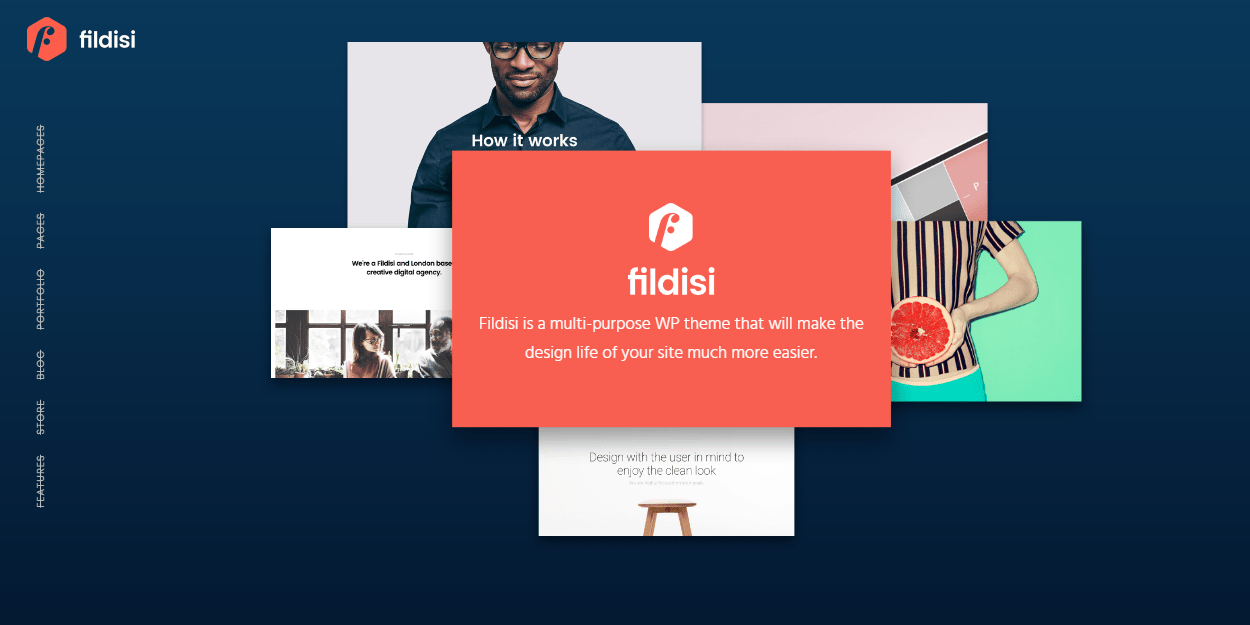 Fildisi is capable of catering to all small business ventures. Fully SEO optimized and user-friendly, it offers many template options as well as impressive choices for headers. It comes with Visual Composer and Revolution Slider and possesses a remarkable collection of many handcrafted elements. It is reliable and smooth and offers full freedom over your logos. For an easier and a much better designer life, choose Fildisi and give your business a significant online presence.
JRNY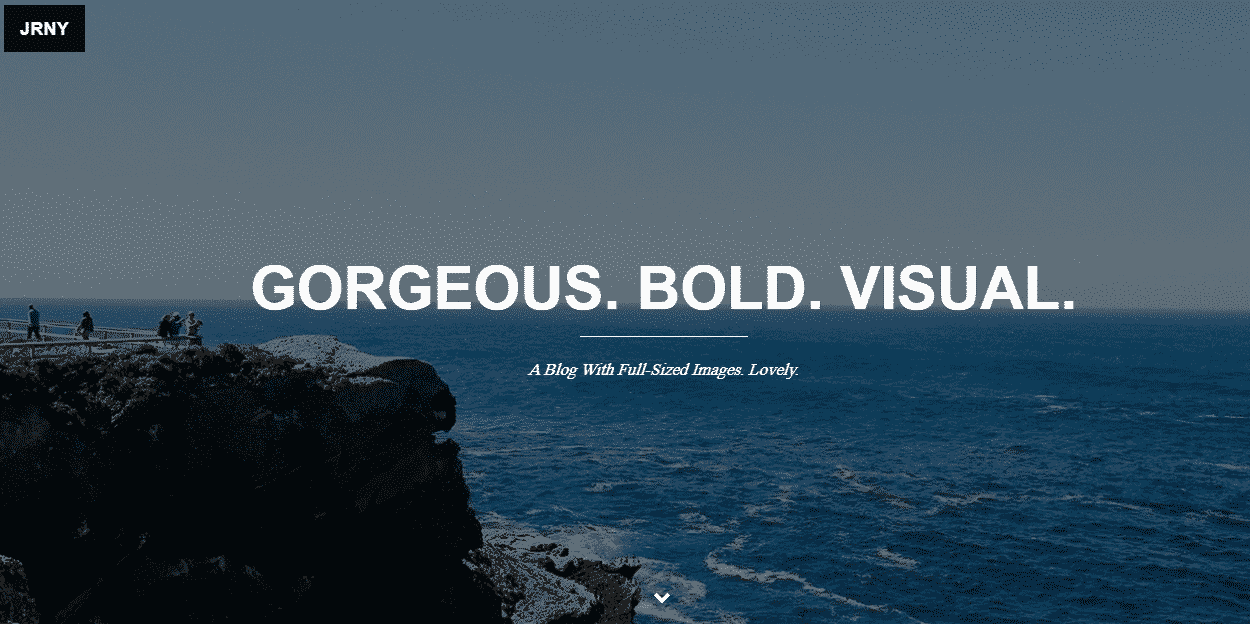 Offering impressive grid layout and smooth navigation between posts, JRNY is aimed at all graphic designers, creative agencies, and small businesses that are looking for a captivating space to express their creativity. JRNY promises a simple and hassle-free experience. With its many unique touches like expandable page headers, homepage hero option that is unseen in the market and its sleek designing choices, it should be the primary WordPress Blog theme for anyone looking to create an impact in the digital market space.
Ink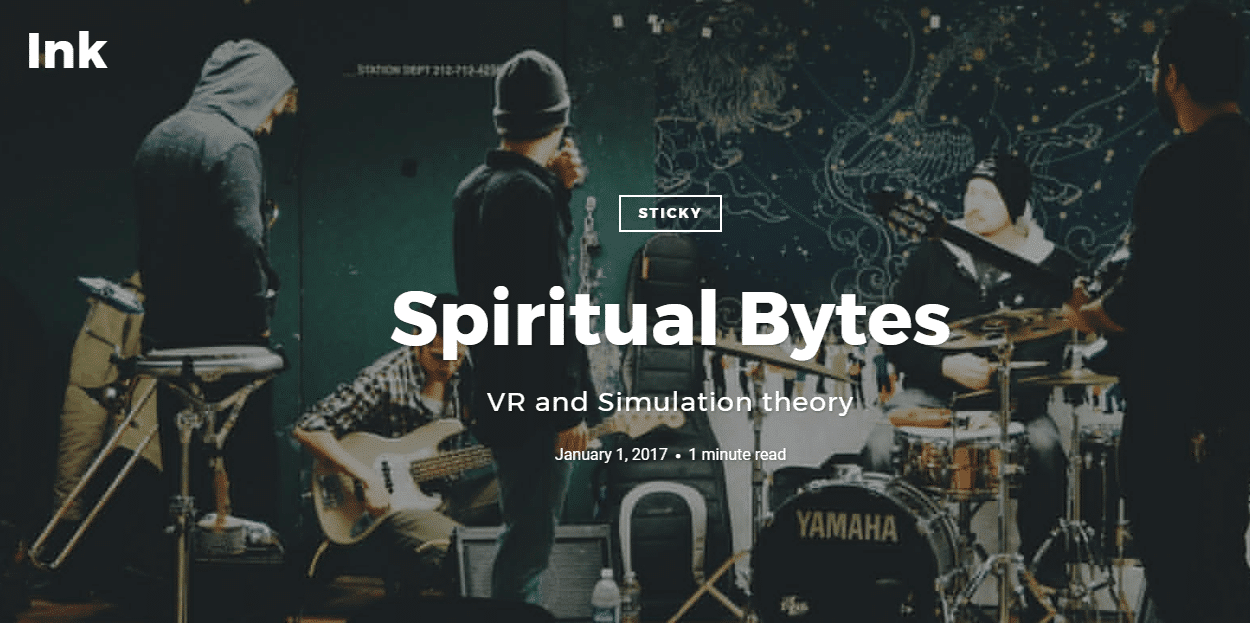 The WordPress Blogging theme Ink is simple and free of clutter. For small businesses having strong content, Ink offers a further boost with their beautiful minimalist designs and themes. It promises clear, uncomplicated customizer options and boasts of an elaborate typography–customizing your site has never been this easy! Ink also allows you to create any number of widgetized pages as you wish and is compatible with Restrict Content prop so that you can turn your blog into a restrictive webpage.
Jupiter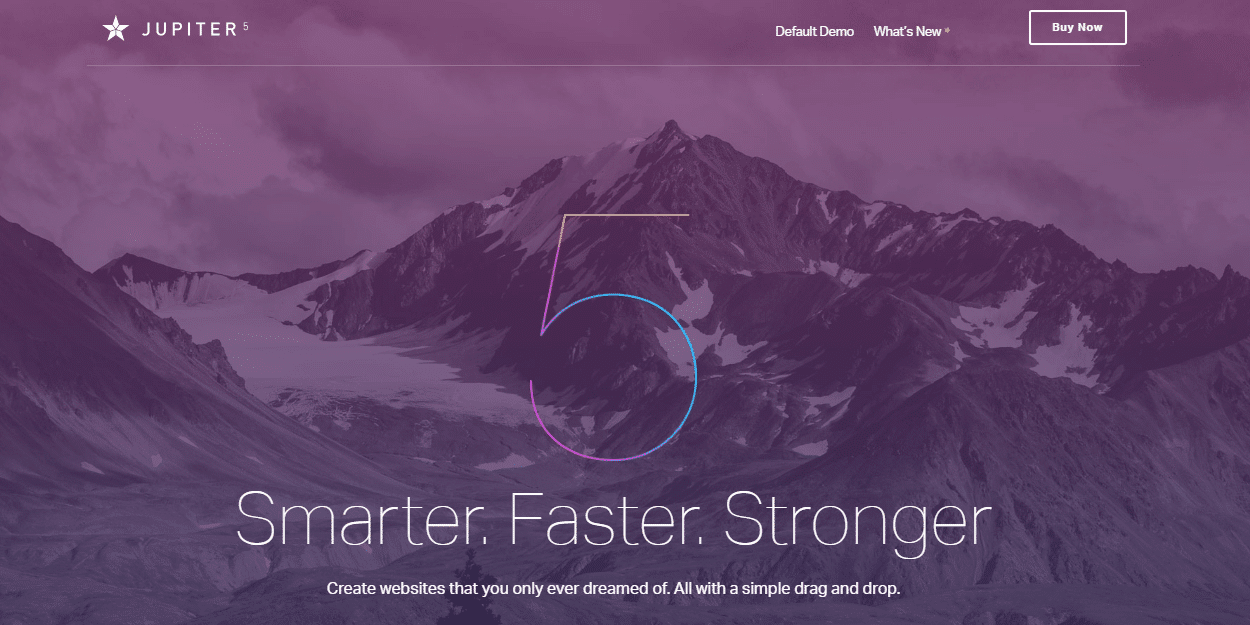 Having a highly compatible and speedy website is a must for any versatile business venture. Jupiter offers you the tools to build just that, in addition to tonnes of more additional features that will have your competitors' eyes turn green with envy. Boasting of the fastest theme in the present market, and having a broad range of website templates to choose from—around 140 plus—Jupiter is SEO optimized and equipped with some of the best plugins that are available in the market: Visual Composer, Layerslider, Slider Revolution, etc. It makes for a smooth functioning as it effortlessly allows you to work with different browser tabs and even screens.
Archi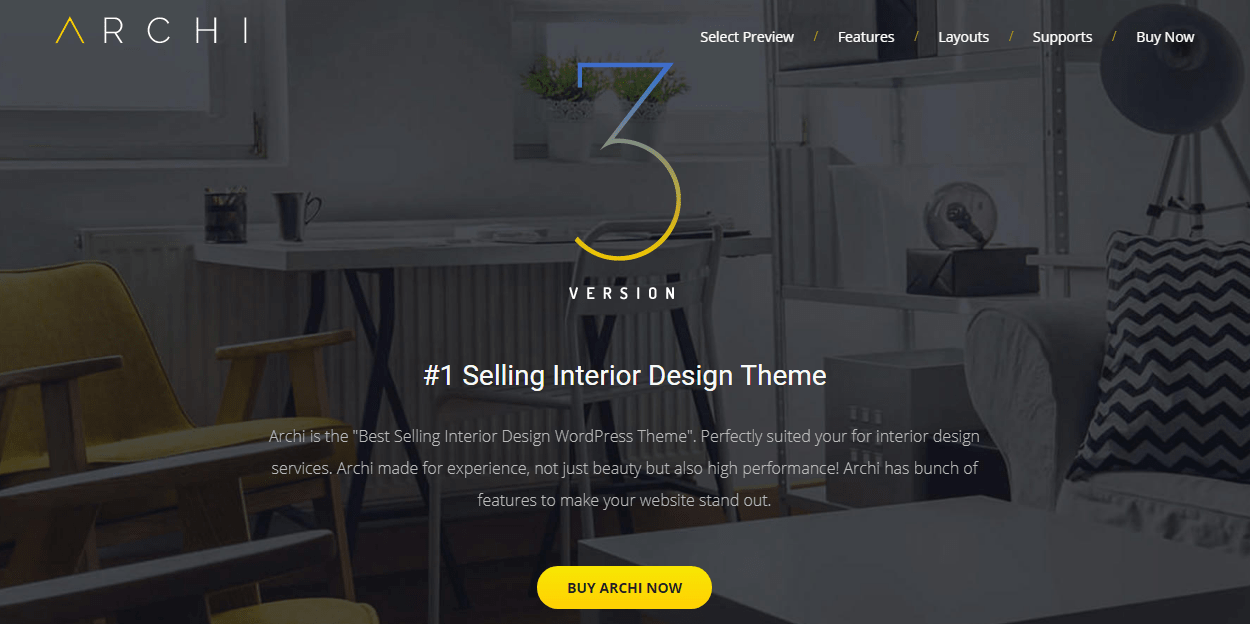 Archi is the perfect tool for firms concerned with interior designs to build an excellent website. Archie is easy to navigate and allows you to stylize your website just by a matter of clicks. It has numerous options for all potential designers who can choose from a variety of menu styles and home page layouts. With unlimited colors and WooCommerce integration, Archie is all you need for building your next interior design website! The availability of Revolution Slider and Visual Composer is just icing on the cake.
Capitol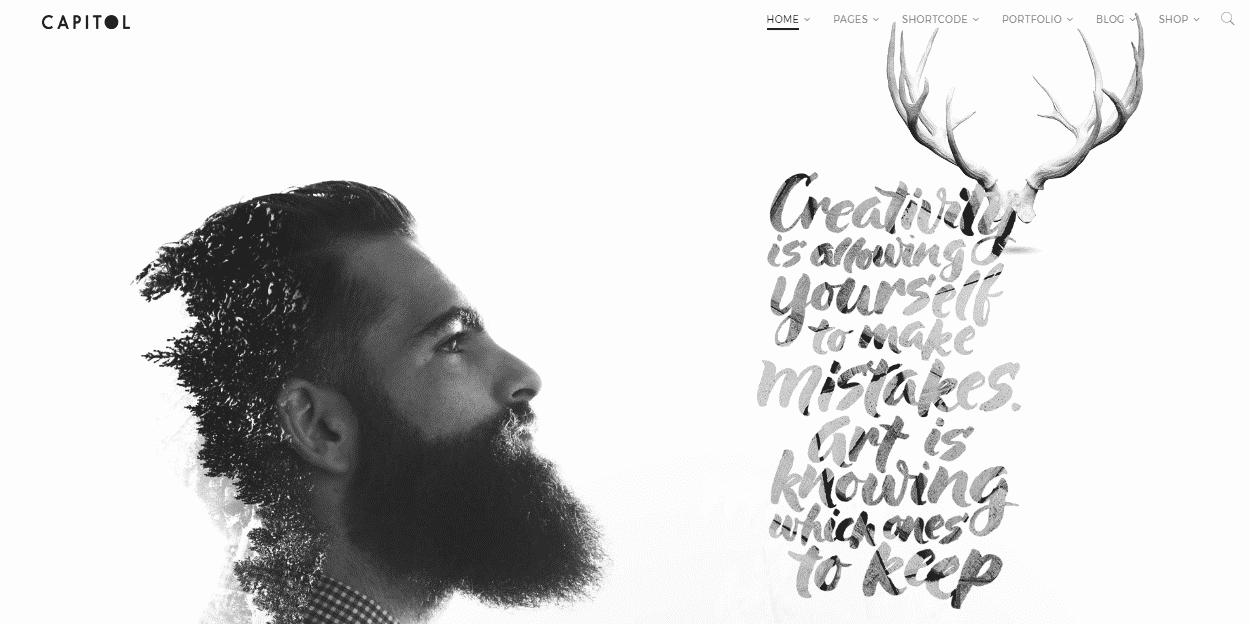 Capitol, without a doubt, is a boon for small-scale business firms. It is a multi-purpose theme that can be tailored accordingly to specific needs and has excellent responsive designs. Apart from this, what makes Capitol truly stand out is that it can be made use of by even a novice designer. Designed to make every designer's job easy, it demands zero coding experience, and by making use of the Visual Composer page builder that comes with it, you will be able to create a beautiful site in no time!
Atica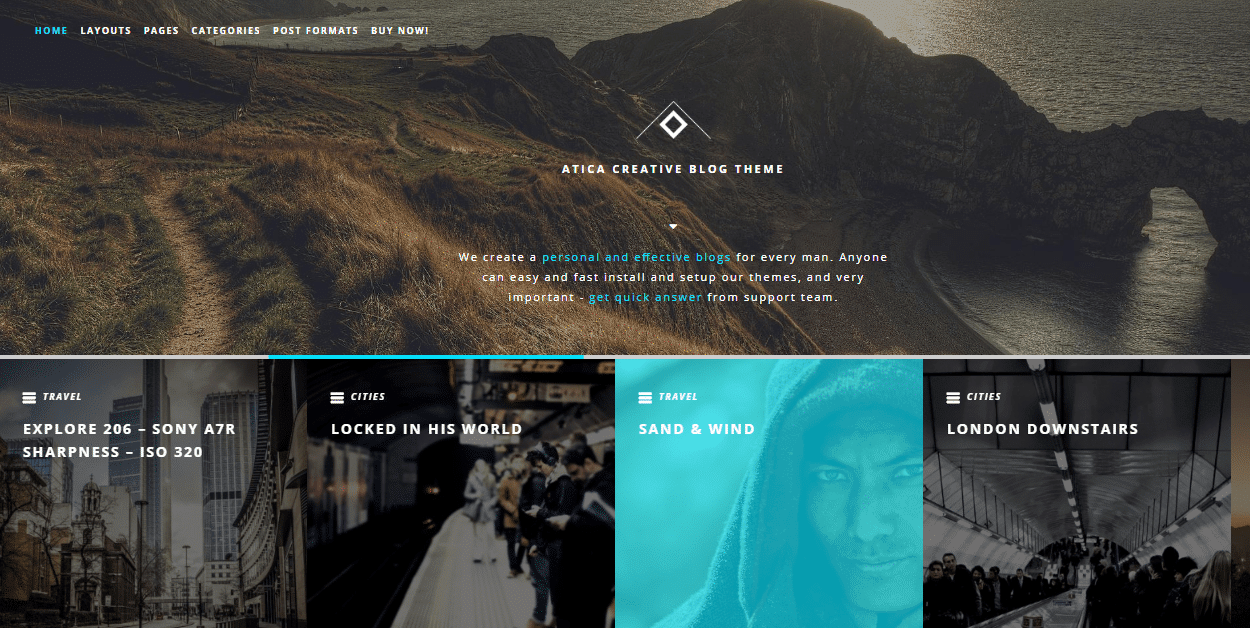 Atica is suitable for the beginner and expert designer alike. Made with Bootstrap 3, it requires hardly any coding or technical knowledge. It offers a good number of layouts options as well as a variety of custom widgets to choose from. For small businesses, Atica, with its minimalistic outlook and responsive design, is a sound option. It is Retina-ready and also SEO optimized so that it is made sure that your website is always findable.
TATO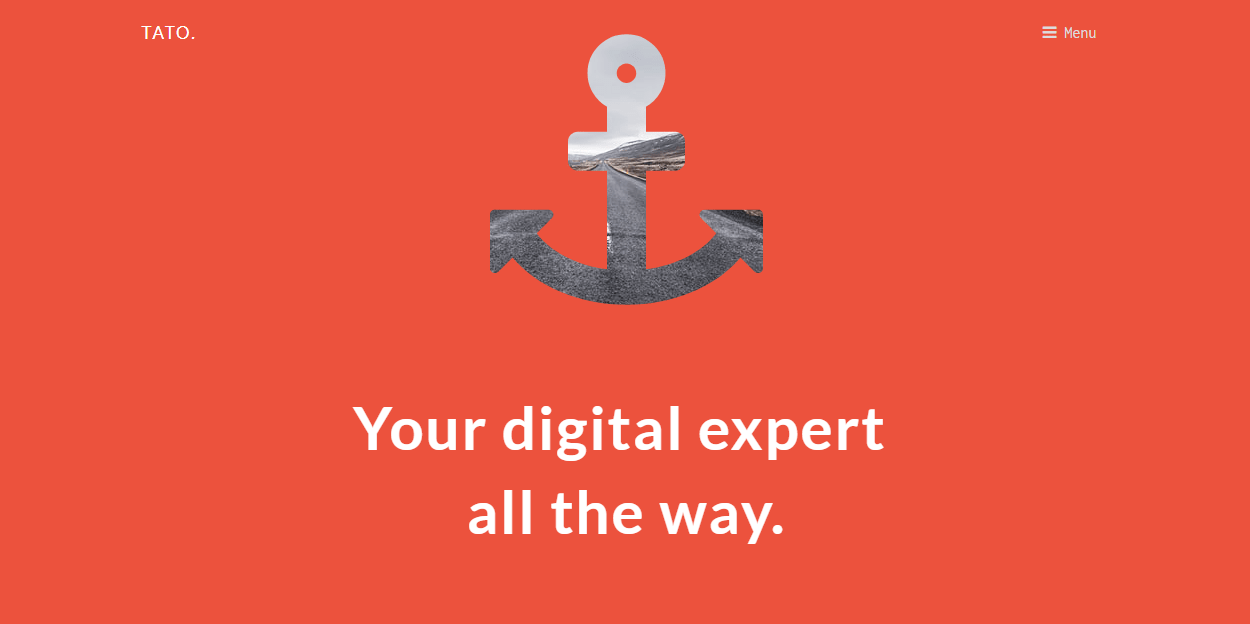 TATO specializes in being a fully responsive theme. The best part about this theme is the amount of creativity that's been put into its design. Apart from the cool portfolio layout, you also get access to free fonts and icons that come bundled with it. Best suitable for small business owners and creative agencies, this theme gives you creativity, elegance, and excitement at its best. Want more? This theme gives you the option to customize pretty easily with the theme's customizer.
Pulse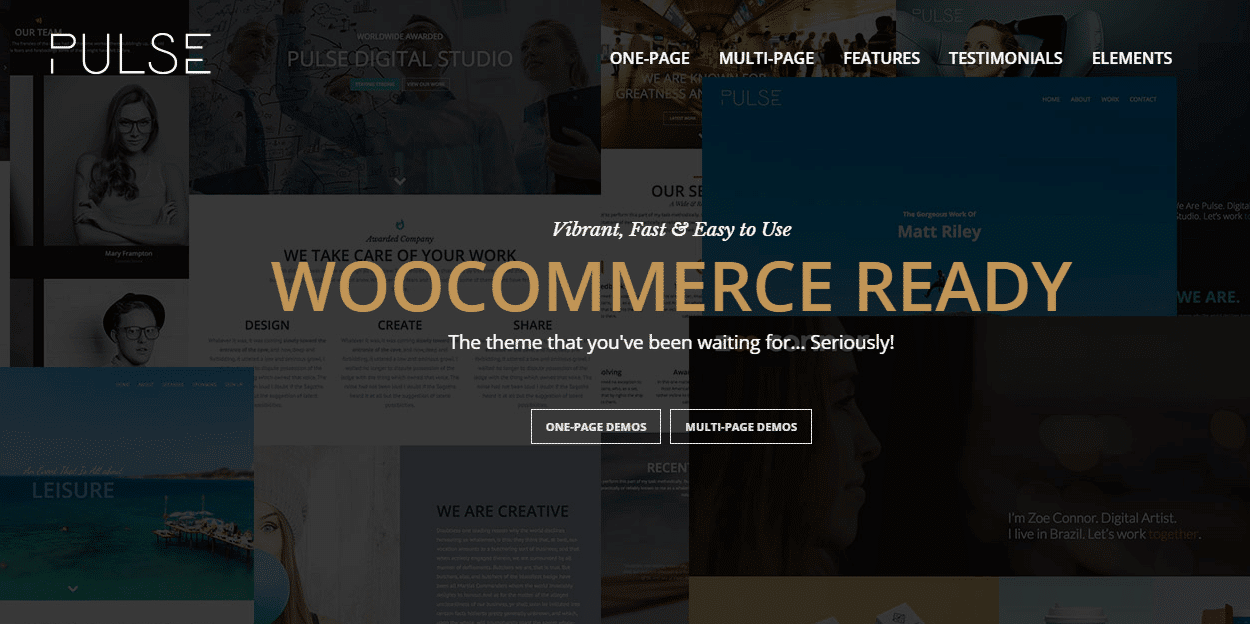 It is the one theme that'll help you give that extra layer of sheen to your website content. Pulse is entirely centered on user satisfaction and experience. With amazingly creative ideas and great support, small business owners need not look any further than this. The highlight of this theme is the ease it comes with, all you need is a single click to set up your content. Plus, you get access to multiple blog layouts, extensive options panel, four different custom post types and e-commerce integration along with a host of other features.
Ezio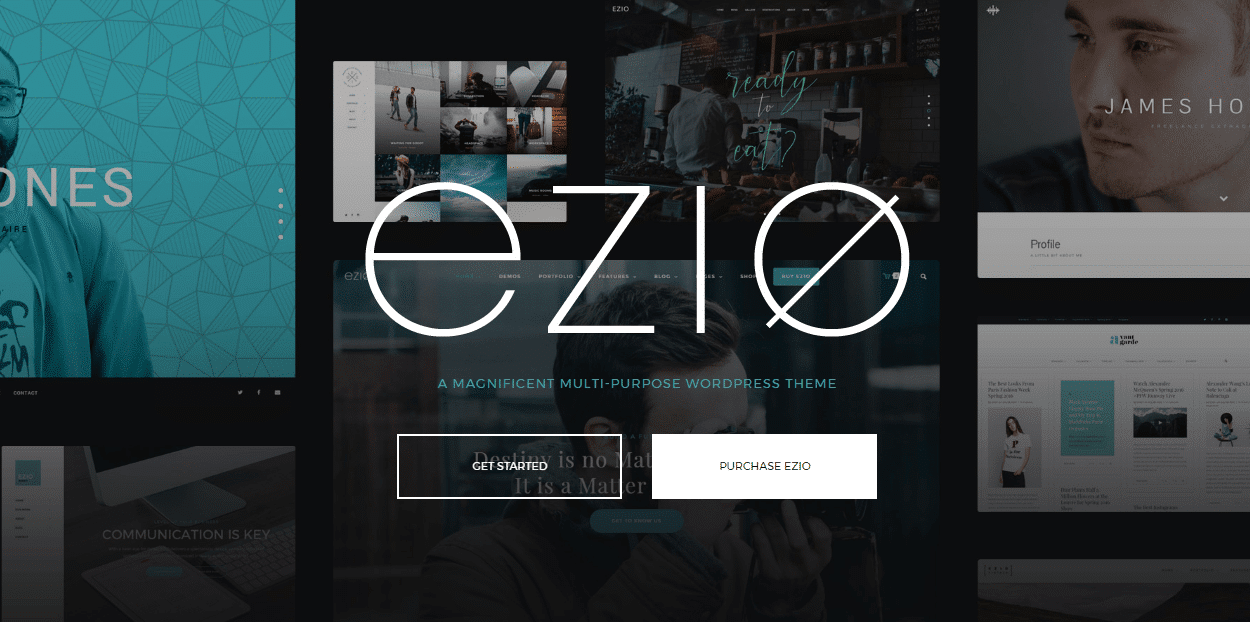 Ezio projects itself as a multi purpose WordPress theme. But if you think that's all there is to it, you can't be more wrong. Features like live customizer, lists, modal popup, multi-layer parallax, social media sharing, and testimonials are just a small part of its interface. Powerful plugins like the visual composer and slider revolution, along with more than fourteen portfolio layouts come together to make it a thoroughly enriching user experience, especially for developing businesses. Switching devices? Ezio is a fully responsive theme that switches seamlessly between devices.
Fortun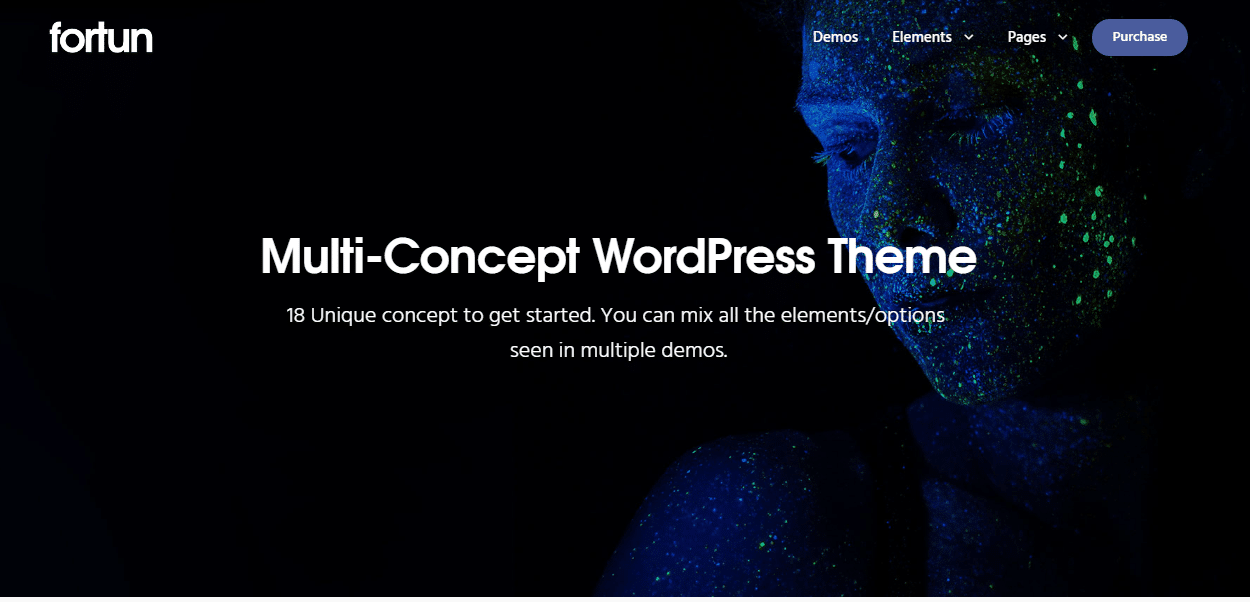 Fortun specializes in versatility and customer support. It is responsive and has been created with acute attention to detail with features like the Drag and Drop Page Builder. Another delight comes in the form of fantastic back-end options and being extremely clean and easy to use. Building visually stunning websites isn't much of a hassle now for developing business owners, for Fortun comes with parallax backgrounds for increased attractiveness. Other noteworthy features are the maintenance mode and WPML plug-in compatibility along with life time eligibility for future version updates.
Hermes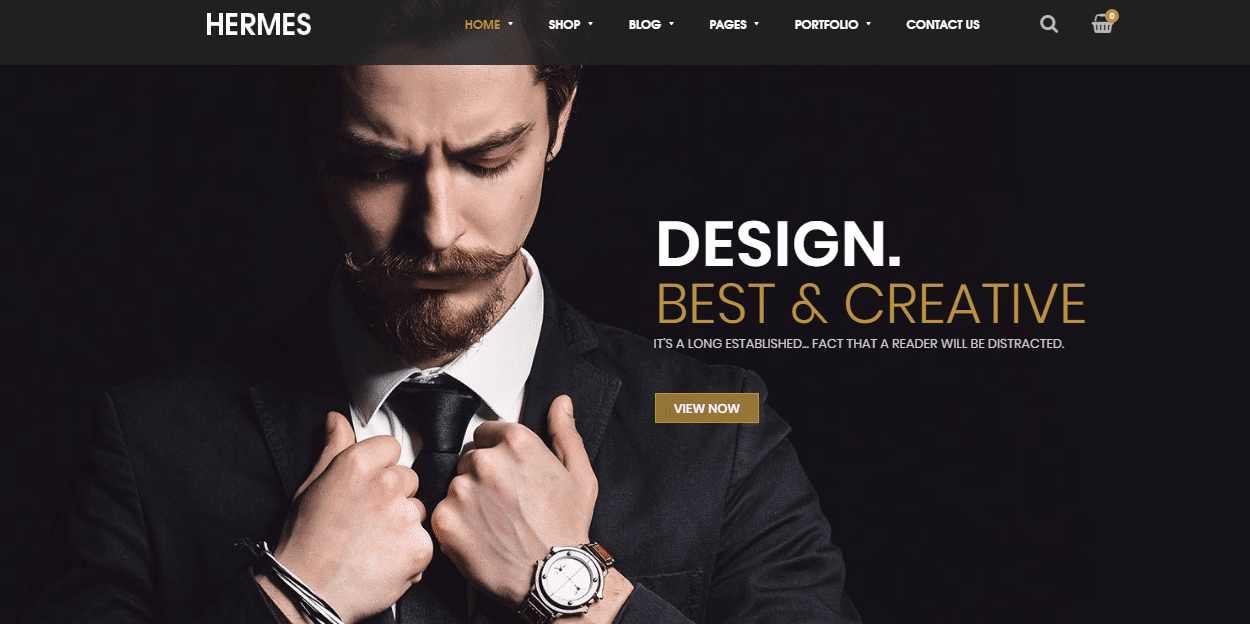 Hermes prides itself on its professional customer support. But that's not where the utility of this theme ends. Hermes is fully compatible with WordPress 4+ and WooCommerce 3.1. Being a fully responsive framework, there's always the option of switching devices without losing any of your customizations. It is powered by the Redux framework, which means you get unlimited Google fonts and color options. There are even grid view and list view for your shop page, which can be instrumental in faster checkout which is crucial to small business owners.
Norway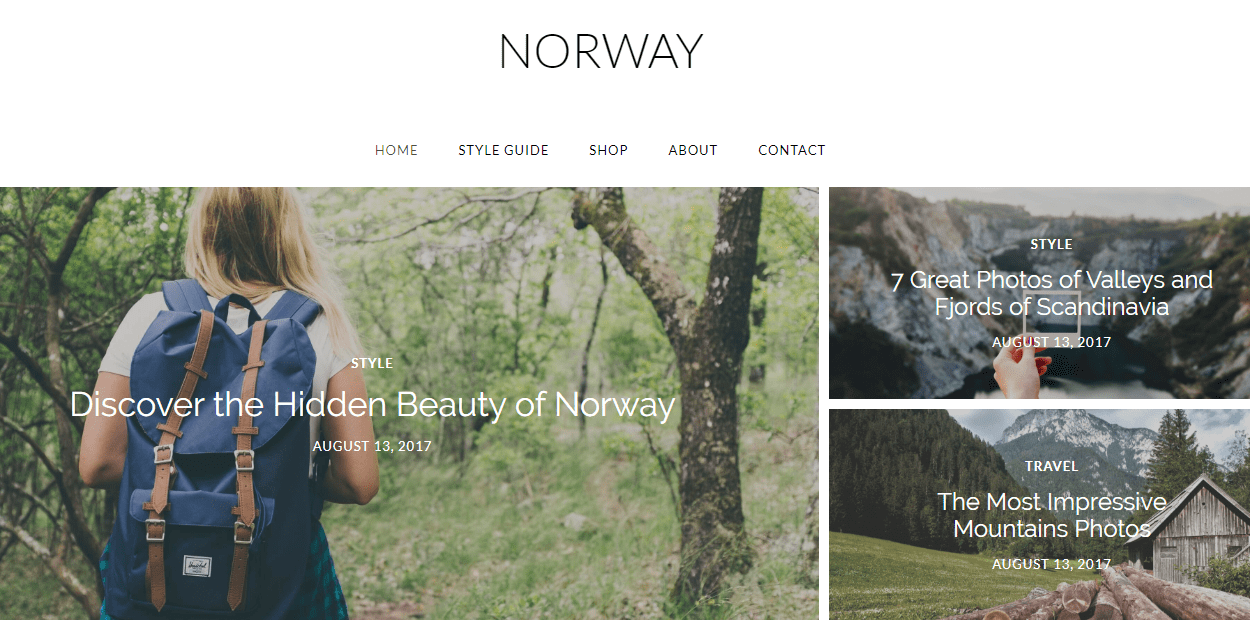 Norway is effortless in the sense that installation and customization are pretty easy to handle. It gives you the flexibility to switch devices owing to its responsive framework and comes with inbuilt Twitter and Instagram plug-ins, making it easier for small businesses to advertise. The minimal and clean design is a much-needed respite from the usual cluttered design that many themes offer, and the fully efficient customer support is just the cherry on the cake. There are also more than 30 live customizer options and individual styling for each category.
Composer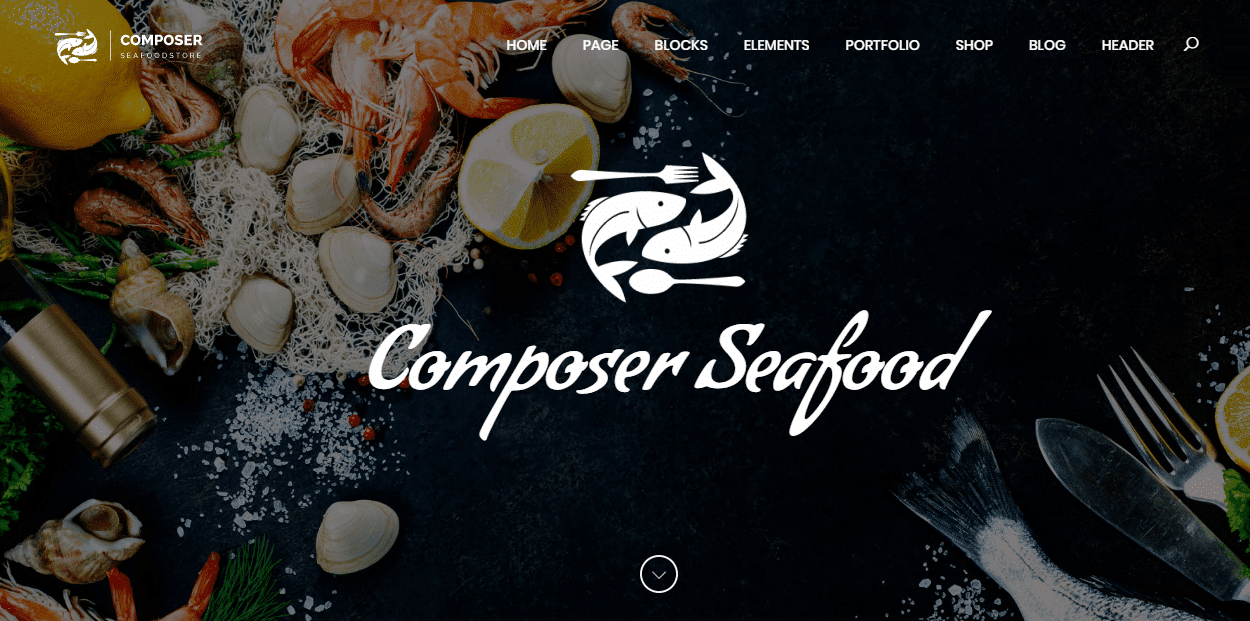 Looking to build your website with high-quality design easily configurable for any small business? Choose the Composer WordPress theme, with tons of features and super-fast customer support. You can have as many pages as you want, with headers and premium plugins for all purposes. The composer is a high-performance theme, absolutely secure and well coded. It has a myriad range of demos and themes to choose from for any kind of business organization.
Stack
Stack is the perfect, multipurpose WordPress theme for any small business's exclusive site building. You can try out some demos with configurable and modular interface blocks along with any navigation style and pick the one most suited to you. Besides having these demo versions, this theme has great, elite designs and social media feeds too. It also comes with Variant and Visual Composer page builders that are beginner-friendly and have advanced editing and layout controls too.
Pivot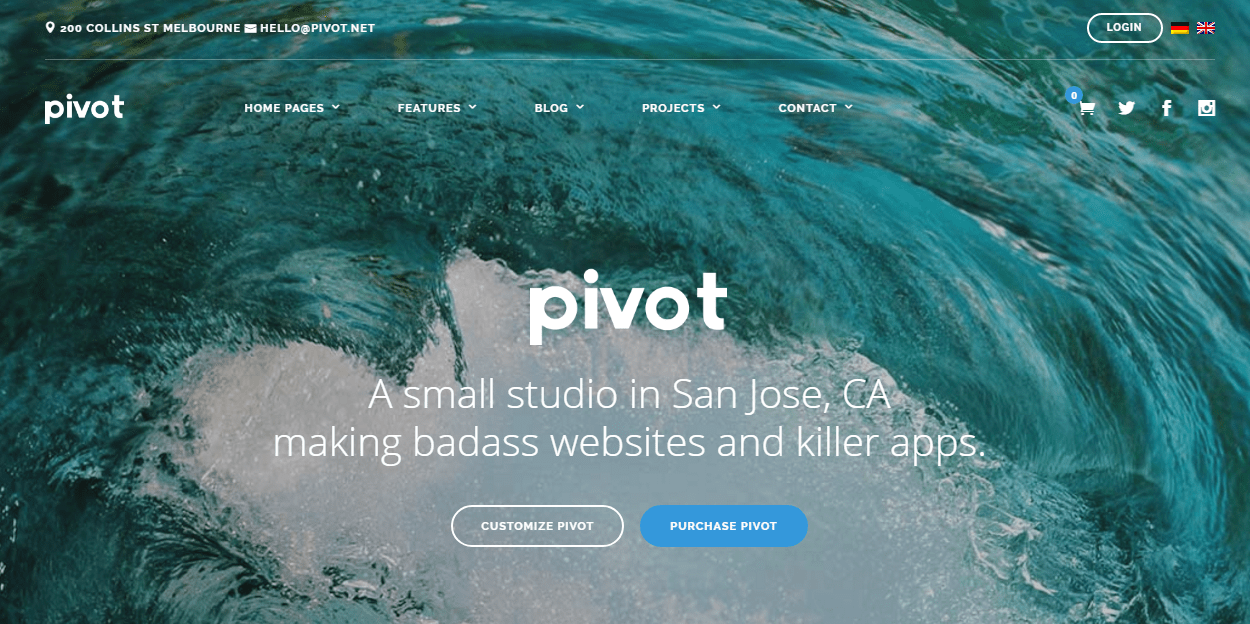 Any multi-purpose business deserves a responsive, highly compatible website theme like Pivot. Pivot boasts of custom login pages, unlimited color schemes with professional design, RevolutionSlider, MasterSlider and Visual Composer included. It also has a various header and footer types and is WooCommerce ready – making it quite easy to handle for small business owners. A powerful and speedy theme built on BootStrap 3.2, Pivot can have infinite homepages, parallax backgrounds and multiple plugins for any use.
Infinite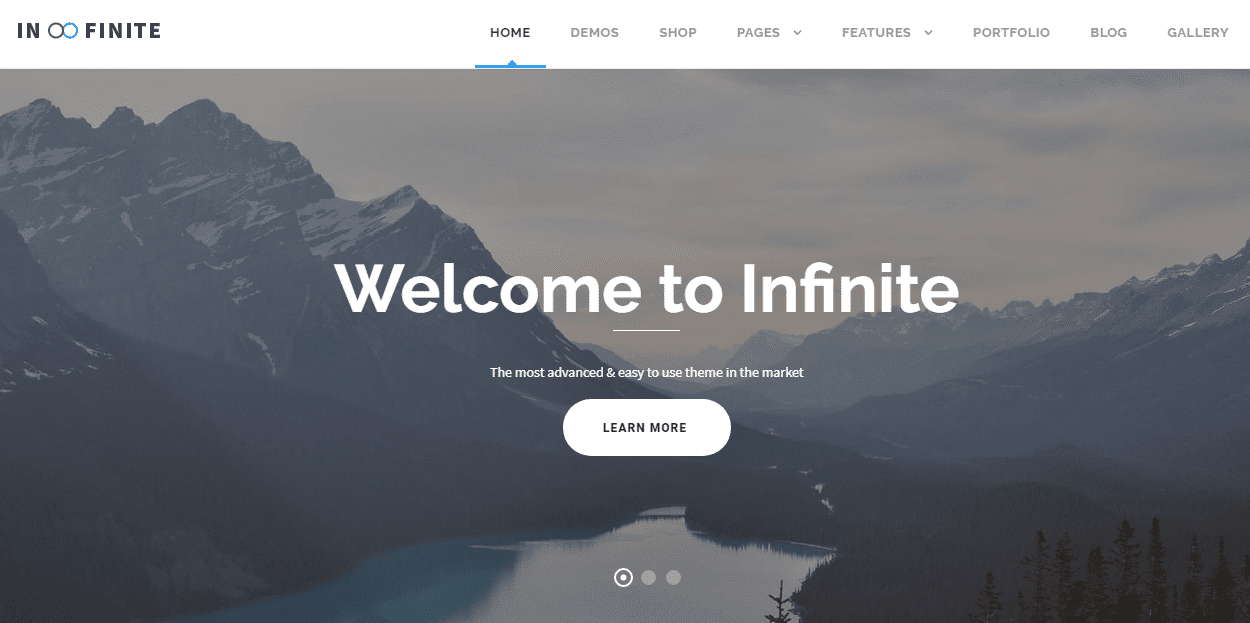 Infinite offers you a great viewing experience on any device and fully supports RTL and WooCommerce via unlimited sidebars that you can pick and edit to your convenience. Besides being mobile friendly, Infinite also is Search Engine Optimized, making your website easier to find – a useful feature for any small business. It has a range of gallery, blog and portfolio layouts with options to choose from Google Fonts or even your own! You can also use Genius Wrapper system to set images or videos for your page builder's wrapper. A built-in mega menu that's simple to set-up and use comes added with it too.
One Page Pro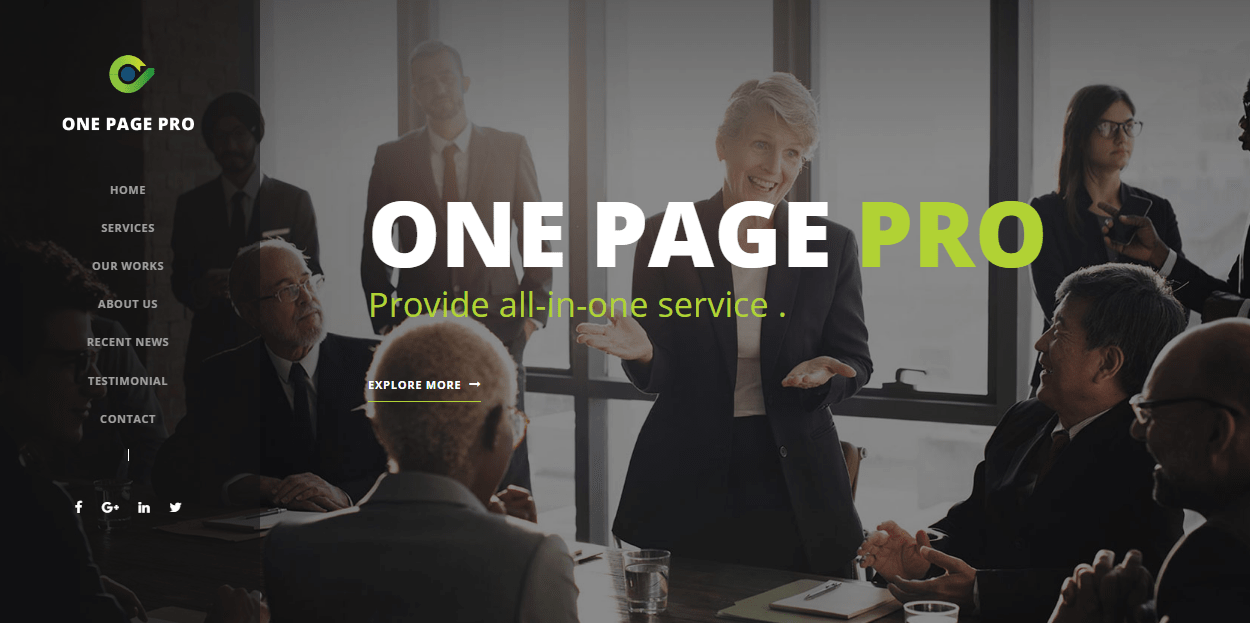 A great theme with attention paid to every detail, design, functionality and visual element alike, One Page Pro is what your small business website deserves. Efficient coding and flexibility will help you deliver the best on the tech front too – like using the Live Customizer or Auto Updates option to update your theme. Thanks to speedy customer support, you can rest assured that any issue you may be having will be resolved on the best WordPress theme framework!
Salient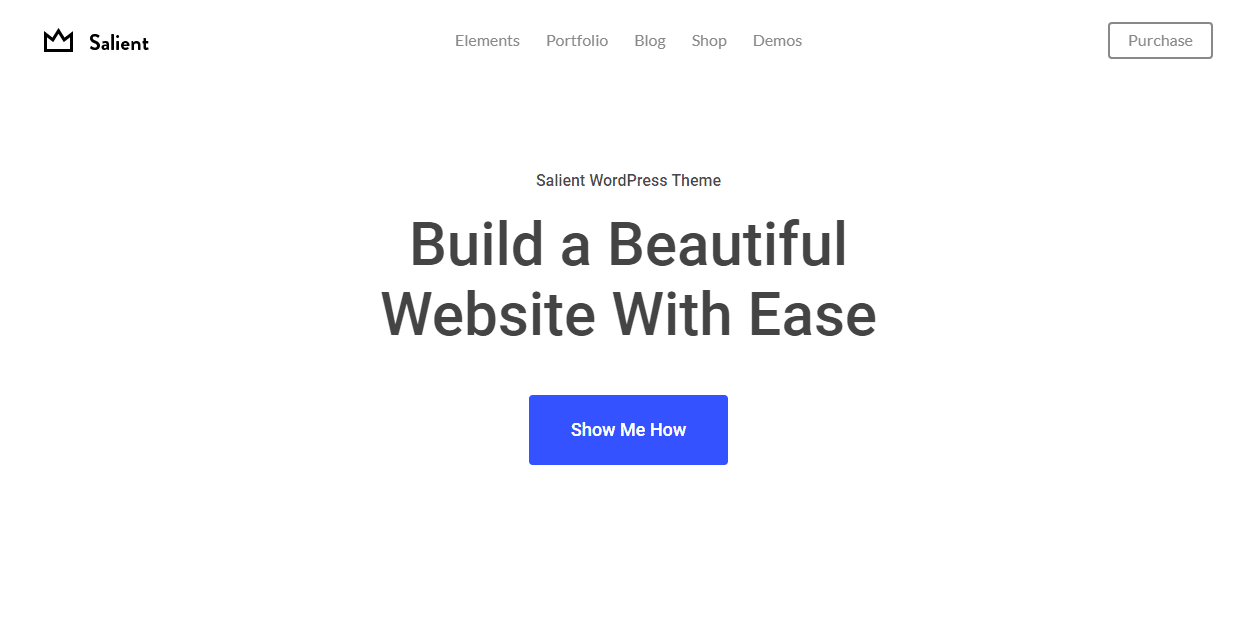 Salient is the theme you've always dreamt about for that dream business website! Choose from over 150 professionally useful templates, unlimited color schemes, brilliant topography and icon collections. Salient uses Advanced Adaptive Images and is retina ready for any user. It also provides for amazing transition effects between page builder rows and layouts adapted to WooCommerce and SEO optimization. The extensive documentation will make sure any content is turned into a work of art with great platform adaptability.
Marketify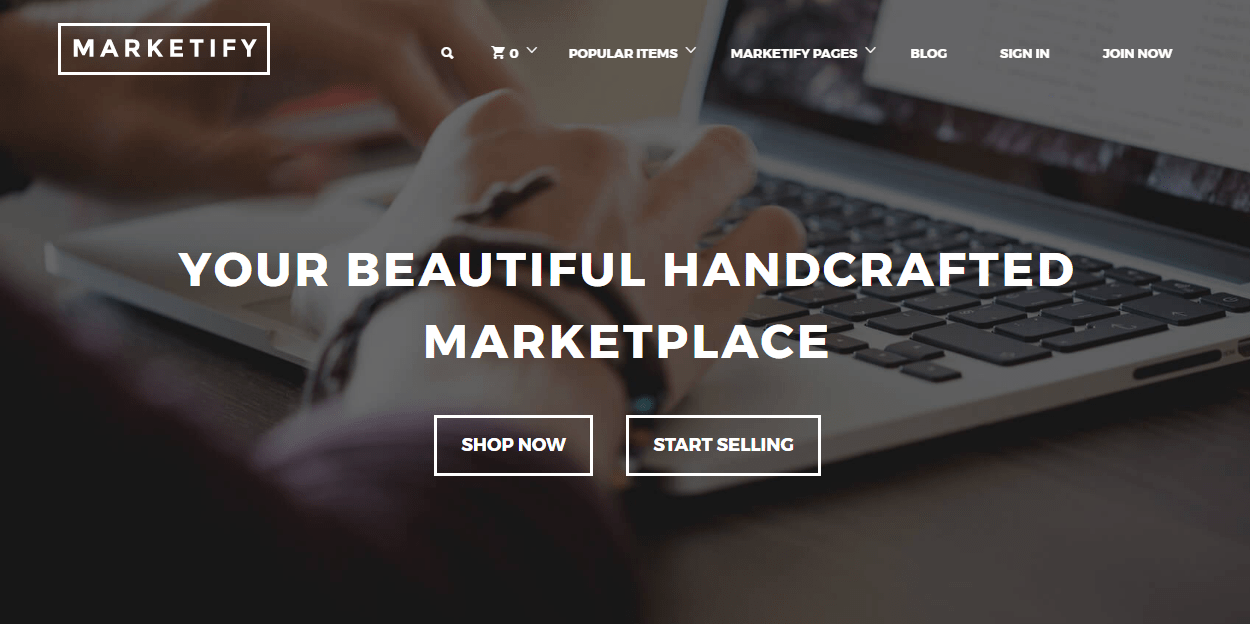 Building an online digital marketplace for a small business is no small task, but Marketify promises to deliver all the way. Instead of using plug-ins to build your website, pick and mix widgets to design elements the way you want to. Several extensions to help boost your business presence are also supported, like Commissions, Reviews, Recommended Products, Online Wallets and Wish Lists. Social logins, awesome pictures, and video previews ensure your customer leaves on a happier note, and the theme support team will ensure you don't have to sweat over the small stuff!