[et_pb_section bb_built="1″][et_pb_row _builder_version="3.0.85″][et_pb_column type="4_4″][et_pb_text _builder_version="3.0.89″ background_layout="light"]
Sell more by creating your own affiliate program!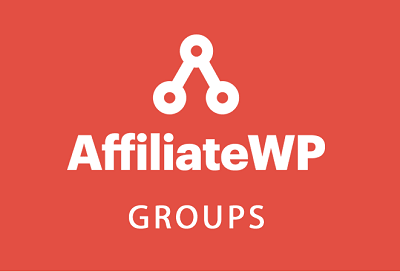 Are you looking for a way to earn some extra money through your website? AffiliateWP, the best affiliate plugin for WordPress is the way to go. This plugin offers affiliate marketing solutions that are effective and easy to use. It gives you a high degree of visibility and more sales for your business. It automatically creates affiliate accounts for all new users on your website, with an affiliate dashboard so your affiliates can track their performance and an affiliate link generator as well. There are a coupon tracking features which connects coupon codes to affiliate accounts and detailed payment logs available from the Payments screen. You can set the period for which the referral tracking cookie should be valid and send out customized emails for notifications or applications. It is highly developer friendly and comes with WP-CLI integration as well as extensive documentation and highly trained support staff.
The best caching plugin to speed up your site!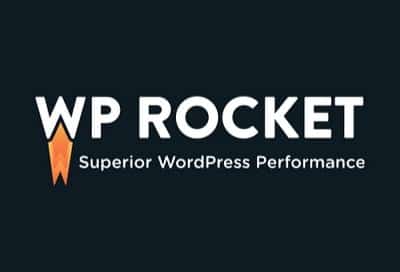 WP Rocket is the most powerful and best WordPress caching plugin as has been stated by WordPress experts and continues to maintain its dominion in the WordPress market. This powerful plugin boasts of minimal configuration and a caching procedure that results in high search engine optimization and ultra-fast load times. It works by simulating a visit to preload the cache which makes a significant difference on the indexing of your website. It also drastically reduces the weight of your HTML, CSS, and JavaScript files which leads to faster loading times. Apart from being developer friendly, that is, having a clean and commented code with lots of hooks for customizations; it has the added feature of images on request, which means the images are loaded only when the user scrolls down.
The most reliable image optimization plugin!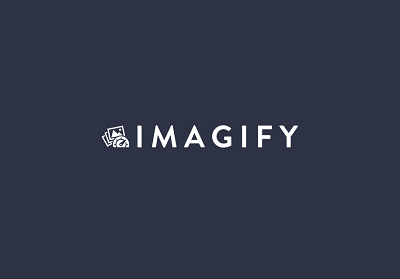 Imagify is an image optimization tool that makes your web pages considerably lighter. This plugin lets you avoid the dreaded choice between beauty and speed, and effectively allows you to have both. With optimized images, you get a more satisfactory user experience and higher SEO. It lets you save the time wasted in fine-tuning your images, for this plugin does that work for you. With one click optimization and resizing, this plugin is the best image optimization plugin for WordPress and works perfectly to increase user engagement on your page and drastically improve SEO as well. For compression of images, you can either do so from the online application or the API. The level of compression can vary from standard, aggressive to ultra with the differences lying in quality and performance. To see how you've done, take a look at compression reports in the dashboard.
Great drag and drop page builder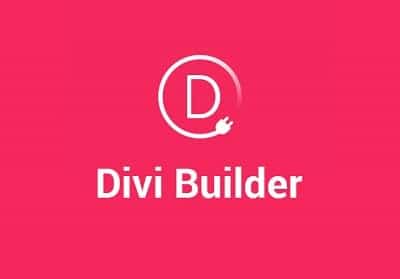 The Divi Builder is a visual drag and drop page builder that works perfectly for all WordPress themes and makes creating beautiful websites convenient and straightforward. Think of it as a package that contains all the goodness of the Divi theme and works great with any other theme as well. It has a vast range of layouts that can be used to create anything and a total of 46 content modules with which you can build just about everything you can imagine. It requires no coding and gives you simple configuration options that easy to understand and implement. Create advanced column structures that add depth to your page and duplicates elements easily to save yourself a ton of time. With ultimate undo's and redo's, this plugin indeed is the best WordPress drag and drop plugin you will ever find.
Great SEO plugin for WordPress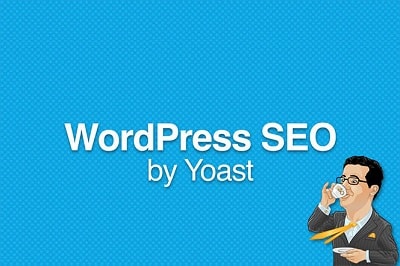 This SEO plugin is perfect for pulling in visitors from all around so that your website gets the maximum traffic and your business gains the most profits. It attracts visitors from major search engines like Google and Bing and also targets all forms of social media. It increases you reader's engagement and gives you a choice of up to five keywords for optimization with search engines. Since internal linking is such a crucial step for SEO, Yoast suggests links automatically to ease up the process for you. Take a look at your page through a Google user's eyes or a social media user's eyes to analyze what changes you need to make. Being the best WordPress SEO plugin, Yoast even gives you an effective readability check and full control over your breadcrumbs. To let your users avoid the dreaded 404 error, which usually happens when we end up deleting a page, use the Redirect Manager to redirect them to a new page. Also, Yoast is updated periodically to make sure it is in sync with Google's continually updating algorithm.
The best way to sell digital products on your site!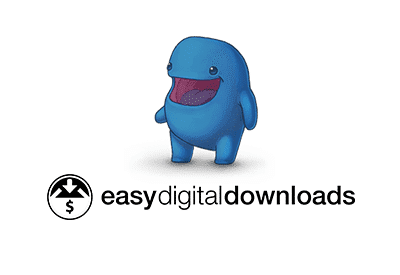 This is the perfect solution to sell digital products on WordPress and make your dream of a highly profitable online business a reality. This plugin is the best digital store plugin for WordPress and lets you create discount codes to encourage your customers and offering discounts with settings like expiration date or maximum uses. You have ultimate control over the kind of downloads available after purchase, that is, you can choose if the user can make unlimited downloads or if there will be restrictions as per time or attempts. For multiple downloads, Easy Digital Downloads makes use of the shopping cart system whereas developers can make use of a RESTful API that lets them easily access product information. For detailed reports on how your business is performing and how many of your products are actually selling, make use of the Activity Tracking feature while the built-in reporting platform keeps a check on stats and makes custom reports.
The best way to sell products on your site!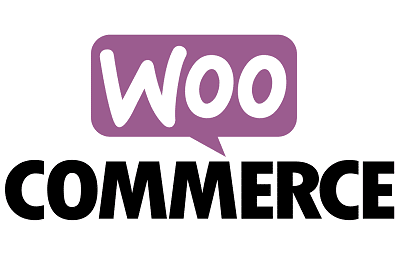 WooCommerce is the most flexible and yet the best WordPress eCommerce plugin that is the only comprehensive tool you need to propel your business to huge success. Powering more than 28% of all online stores, WooCommerce has something for developers as well as store owners. While store owners get to use it to sell their products and make some good money, developers benefit from the code which has been designed to be extendable, adaptable, and open-sourced. Even alone, WooCommerce can help you with almost anything, yet if that is not enough for you; it comes with hundreds of WooCommerce extensions, covering all your basic needs.
Best free form builder plugin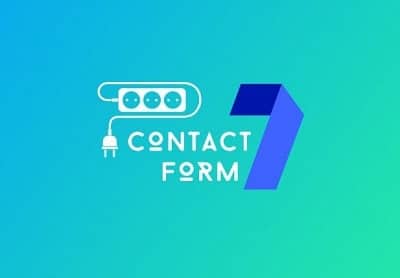 If you are building a website that involves creating forms or is looking for a tool to create simple but effective forms, then you've come to the right place. Contact Form 7 is the best free form builder plugin for WordPress that manages multiple contact forms and lets you customize the form too. You can even modify the mail contents with simple markup. The forms you will build using this platform will have support for CAPTCHA, Ajax-powered submitting, Akismet spam filtering, and much more. This is a constantly updated WordPress plugin that boasts of more than five million active installations and support for forty-two international languages. Combine it with the Flamingo platform for saving messages via contact forms, and the Bogo multilingual plugin to create an immensely satisfying and beautiful user experience.
Best plugin for backing up your site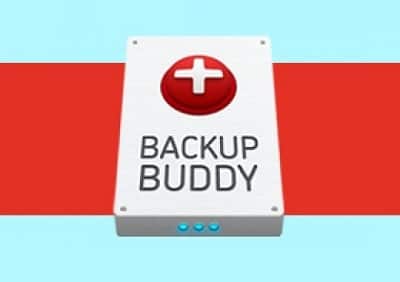 This original WordPress backup plugin helps you in case of mishaps like server crashes or power failures by keeping a back up of all your files which can easily be restored at a later time. This way, no data is lost, and your online business suffers no losses. Since WordPress doesn't include a built-in backup solution, this is an essential plugin for your business. Various security risks such as hacks, malware, deleted files, etc. can serve to wipe out your system files completely and can majorly harm your website, which is why having a backup is critical at all times. BackupBuddy, the best backup plugin for WordPress covers not just your WordPress database, but in fact the entire WordPress installation and anything else that you might need to run your WordPress website. With pages, widgets, menus, categories and tags, and many more of such elements – this plugin is all you need to save yourself and your website.
Best email optin and lead generation plugin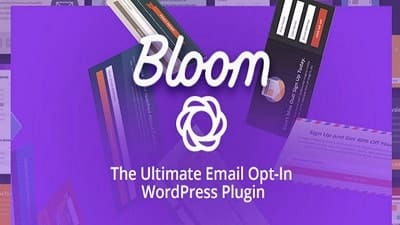 Bloom is the best WordPress optin plugin and lead generation plugin for WordPress that lets you multiply your email subscribers and convert casual visitors into dedicated and loyal followers. As the most powerful marketing tool among all other forms of media, emails are critical to maintaining a well-functioning and promotional website. Bloom being the best pop-up plugin for WordPress helps you with this by letting you include or exclude some very particular posts or pages and only display content or forms that are specific to the user or the visitor location. With over 100 design templates and extensive design settings, you can't possibly go wrong with designing with Bloom. The option to pick from 6 different display types including automatic optin flyins, inline optin forms, widget area optin forms, and automatic optin popup lets you set up a display style that matches your content and serves the purpose of your website. The 16 email marketing integrations along with an elegant approach to design make it the best there is at what it does.
Best social media sharing plugin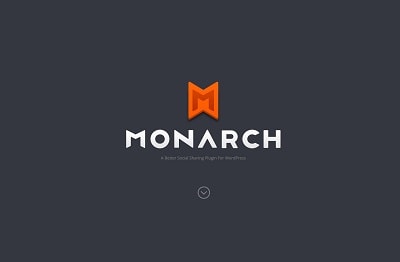 Monarch is the best social share plugin for WordPress websites that comes with 87 fantastic themes to transform your website into a visual masterpiece with immense popularity. This lighting fast plugin boasts of features like increased sharing, better design, and more locations. There are more than 20 major social networks to choose from. Among these, you get to choose a select few and create your custom collection of sharing options. Recognizing the different needs of different websites, Monarch lets you add sharing buttons in 5 different locations with options like floating sidebar, above or below content, automatic pop up, and automatic flyin. Place your follow buttons in any widget area or display them with shortcodes. It can't get simpler than this. With a clean and customizable design and elegant responsive layout, you shouldn't miss out on this one.
Best plugin to reduce spam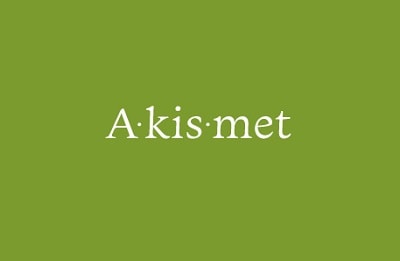 Akismet is a WordPress tool that lets you save your content from malicious malware or other safety issues by checking your comments and contact form submissions and running them by with their global database of spam to check for any malicious content that might have crept in unnoticed by you. It is the best free spam filter plugin for WordPress that automatically removes or filters all comments that come out marked as spam. With each comment is an associated status history, so that you can check if the comment was cleared or caught by Akismet or by a moderator. There are URLs displayed in the comment body to expose hidden or misleading links. Additionally, there is a powerful discard feature that straight away blocks spam, considerably speeding up your website.
Easiest way to create an indexed sitemap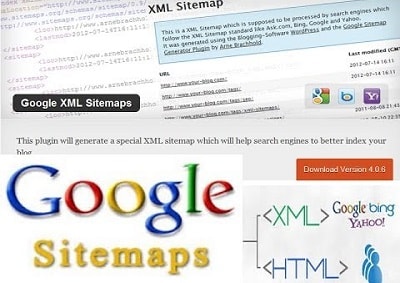 This WordPress plugin helps you improve your site's SEO to create special XML sitemaps to help propel your indexing for major search engines like Bing, Ask.com, and Google. If you implement your website using this sitemap as suggested by this plugin, it becomes considerably easier for crawlers to locate the complete structure of your site and retrieve the relevant data efficiently. It supports every type of WordPress pages and custom URLs as well. Also, as an added feature, whenever you create a new post, this plugin works as the best sitemap builder for WordPress and notifies all major search engines of the development. Since more than nine years, this plugin has been voted as the best, and that is because it simply does its job without ever hampering your website's performance.
Best gallery and slider plugin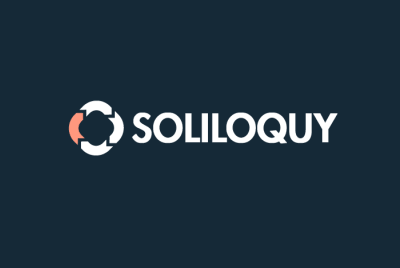 Soliloquy is the best slider plugin for WordPress that aims to make your content more interactive and exciting by placing sliders so that users can get access to a more satisfying and pleasing experience on your WordPress website. The drag and drop builder interface lets you create a stunningly beautiful image as well as video sliders and the vast array of slider templates which come pre-built with the plugin help you simplify the design process. It is responsive which means it is just as beautiful to look at on mobile phones as it is on desktops. Product sliders in your WooCommerce store implemented using Soliloquy help you boost your sales considerably, and the fullscreen lightbox enables slideshow display for an immersive user experience.
Great plugin for securing your website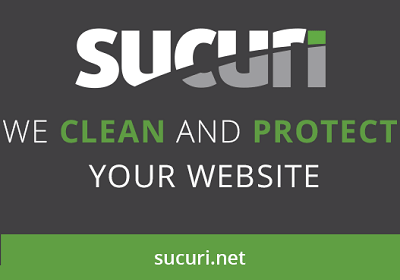 Sucuri is a complete website security solution for WordPress that covers all there is, to maintain a safe and secure environment for your WordPress page. It lets you protect yourself from hacked sites, particularly those infected with malware or blocked by Google as well as from attacks by DDoS and brute force. There is a comprehensive list of features included along with the plugin such as security alerts, protection against future website hacks, backups, and much more. With a smooth installation and an even easier usage, this plugin is indeed convenient and simple. Professional customer support and an affordable pricing plan are what make this one stand out from the rest and the best WordPress security plugin. Additionally, it keeps your visitors safe through SSL certificates and PCI compliant firewall protection.
Connect Google Analytics to your site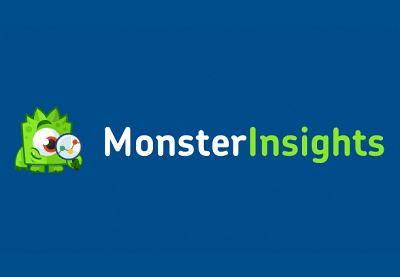 Monster is a Google Analytics plugin for WordPress, which means it helps you get more visitors to your website, and as a consequence, more revenue for your online business. It has a completely hassle-free, quick and convenient setup and installation process that is simply a few minutes long and takes nothing more than a few clicks. To get ahead in this mad race of online profiting, MonsterInsights lets you have real-time stats without any delay so that you achieve the highest potential your business is capable of. To manage your eCommerce dealings, this best WordPress analytics plugin gives you sales tracking for your WooCommerce or Easy Digital Downloads stores, while also keeping track of your visitors and customers through demographics and interest reports. Apart from this, you get line tracking, ads tracking, and even file download tracking. With the enhanced link attribution feature, you get to further monitor your visitors by seeing their behavior on your website.
Best plugin to create a membership site with member content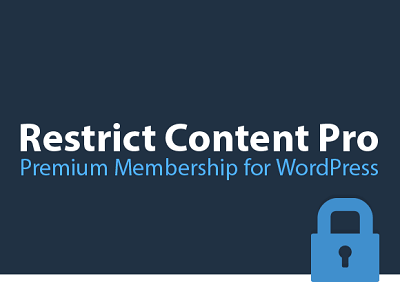 Looking for a way to earn some extra bucks through your online venture? Simply put a lock on some of your more valued content and let your visitors pay to get access. Restrict Content Pro is a WordPress plugin that lets you do just that. Create as many discount codes as you want, encouraging your customers to buy and spend more. The numerous built-in integrations with various significant and leading payment gateways like Stripe, Braintree, 2Checkout, Authorize.net, and Paypal help you manage your financial dealings with your customers while elegant performance keeps you posted on how well your business is performing and what are the areas you need to keep a check on. CSV files containing data of all active members can be generated at any time whereas live demonstrations help you get an idea of what your website looks like to members. With an extensive member management system, simple setup and the option to send out emails to members to inform them of an upcoming event, this best membership plugin for WordPress is the way to go.
Great plugin to view site statistics on your dashboard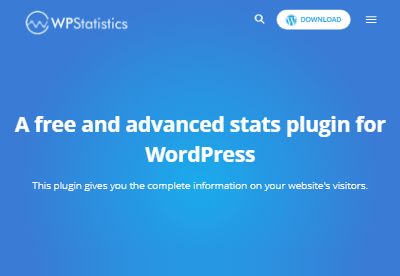 This WordPress plugin is essential for all profit-based online websites as it monitors the amount of traffic you're getting and how well your website seems to be performing on certain parameters. It is the best free statistics plugin for WordPress which tracks statistics for your WordPress site without achieving dependencies on external services or products. It uses arrogate data as much as possible and doesn't ever compromise on user security or privacy. These statistics can easily be viewed in the form of graphs through the WordPress interface. It uses redirects and searches queries from major search engines such as Google, Bing, Yahoo, and much more. It uses GeoIP location and supports hashing IP addresses to protect the privacy of your customers. It records statistics on exclusion and contains a dashboard widget for the admin area.
Recommended plugin to track what emails get sent from your site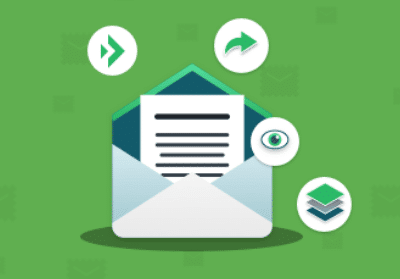 This is a WordPress plugin that lets you keep a record of all the emails sent from WordPress. Maintaining such a record is essential for the proper functioning of your website as it is critical to root out bugs in your program. Email Log even lets you perform more specific actions like resending emails or automatic forwards. All these records of logged emails are stored in a separate table, which can further be viewed through the admin interface. It even gives you the flexibility to sort emails based on certain factors like date, subject, etc. As for deletions, emails can be deleted in bulk or can be removed based on specific factors like date, subject, etc. in groups. If all of this is not enough for you, you can always purchase the Resend Email Pro add-on which lets you resend emails directly through email log.
Most trusted plugin to create smart surveys or quizzes!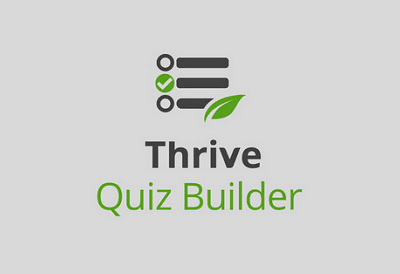 While quizzes are generally associated with merriment and a little bit of competitive light-hearted fun, a little-known fact is that they can sometimes even be efficiently used for money making. Thrive Quiz Builder is a WordPress plugin which does just that. It is the best quiz builder for WordPress and allows you to build complex and challenging seeming quizzes with ease, and not even an ounce of coding involved. Utilizing the quiz builder window, users can see what the quiz they are building is going to look like finally, and how the end customers are going to experience it. It is even possible to build branching quizzes, which are a variant of questionnaires wherein subsequent questions depend on the answer to the previous question. As for installation and set-up, the setup wizard will guide you through every step of the way. There is even a badge creator involved so that people are encouraged to push harder and play more.
Easiest way to duplicate pages or posts on your site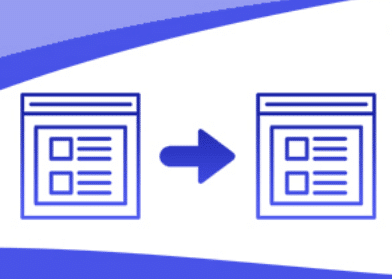 While you may be capable of building some aspects of your WordPress website by yourself, building everything right from scratch can indeed be a tiring and exhaustive process. This is the reason why developers often duplicate pages or posts and then use the very same layout for subsequent contents. This doesn't just make the work easier but also ends up saving a lot of our design time. This plugin lets you duplicate pages or posts in a single click and even save it as per options chosen by you. You can either choose to store your duplicates as a draft, private, public or pending. All you've to do to activate this plugin is to select the given option in the Duplicate Page settings menu.
Best plugin to manage multiple WP sites in one place!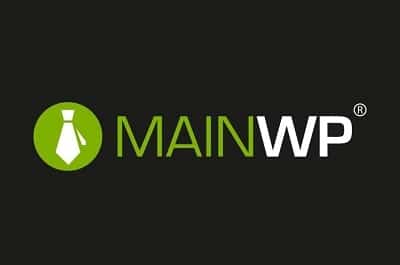 MainWP acts as basically the central server for all your WordPress websites. Use this plugin to centrally access all your WordPress pages and control some basic operations linked with them. You can add an unlimited number of websites to it and even efficiently run your WordPress maintenance business by harnessing the power of MainWP as well as WooCommerce. All it takes is three simple steps to get started with the plugin and a single click to access any of the websites linked with MainWP. It powers you with multiple backup solutions as well as gives you the flexibility to install, update, or delete plugins or themes on your WordPress sites all at once. Manage all your content centrally keep a check on the availability of your websites and get notified immediately if one goes down. It is self-hosted, open source and private as well, making it the best way to manage many WordPress sites.
Best APP to improve email deliverability from your site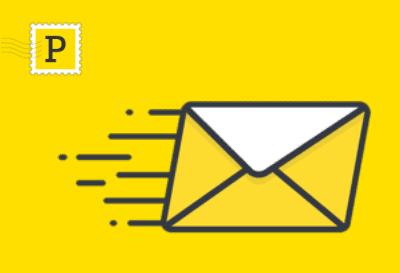 Upgrade your email business and revolutionize the way you send or receive emails with this handy WordPress plugin called Postmark for WordPress. It has been proven time and again that emails are the most powerful form of media and are critical when it comes to advertising or promotions. Sending emails with default SMTP has become an outdated process now, for it leads to quite complex delivery problems. This plugin lets you keep track of all deliveries and WordPress email notifications and that too with the least amount of setup time, and absolutely zero maintenance. As an added bonus, with each new Postmark for WordPress account, you also get 25000 free credits, which can further be used for a variety of purposes.
[/et_pb_text][/et_pb_column][/et_pb_row][/et_pb_section]