Every digital marketer relies on their marketing stack as they call it, which invariably almost always consists of a ton of free digital marketing tools. The digital marketing tools are necessary for marketers to assess, monitor, track, analyze, fine-tune, mine data, store data, track project progress, and do much more, not to mention maintain their sanity. Without the right digital marketing tools, it is impossible to implement any marketing strategy, leave alone, getting any results.
Is It Possible to Have the Best Digital Marketing Tools for Free?
The digital market is filled with tons of free digital marketing tools, so for a newbie, it is always a challenge to land on something that really offers value and not just bombard their email with aggressive sales letters every second hour.
Many of these free digital marketing tools available online are mostly a prequel to their paid version, which added features, capabilities, no restrictions, and so on.
These free versions or freemiums have sufficient capabilities to satiate the requirements of a learner, newbie, and even a professional who isn't looking to add to their monthly expense or trying to keep their operational costs low.
Which are the Best Free Digital Marketing Tools?
In this article, we help you narrow down your search for the best free digital marketing tools by naming the few we've tried and tested ourselves so you don't have to. We've come with this list after exhaustive screening and testing of some of the most popular freemiums and free digital marketing tools in the market.
Every marketer has their preference and working style and chooses their free SEO tools accordingly. Our list is well-balanced and covers the tools that are rated on the basis of its usability, accuracy, user-friendliness, market reputation, versatility, versatility, and incisive approach.
So, let's get to the list, shall we?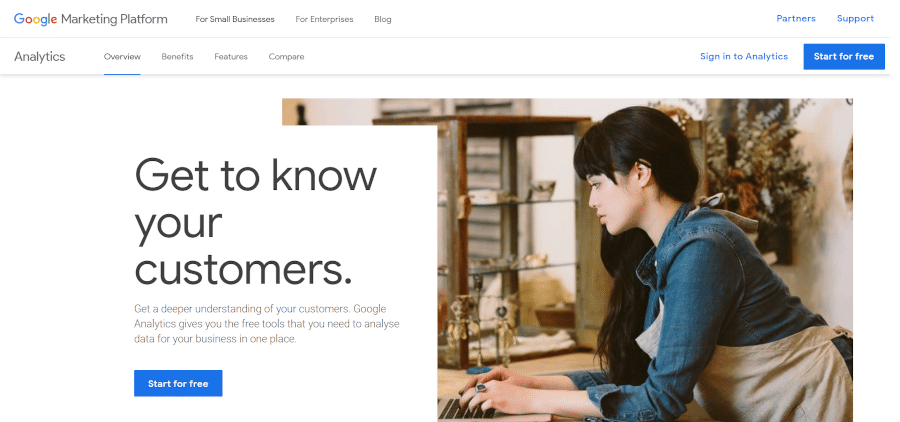 Google Analytics by Google is a free tool offering in-depth data on your site pages and visitors. This tool allows you to –
Understand the website pages that are performing well and which are not.
Give insight into what pages, products, or sources have better conversion rates.
Discover what devices your visitors are using to visit your site.
Understand visitors better with reports on their demographics, behavior, and interests.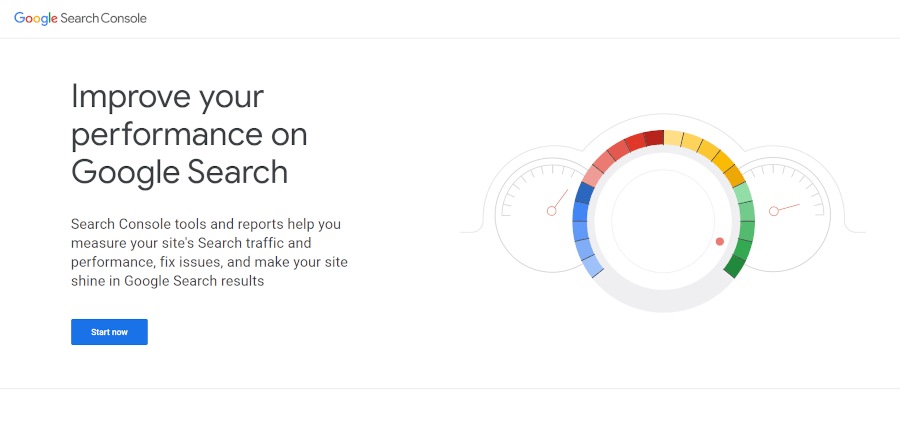 Google Search Console allows you to monitor the search performance of your site. The console offers in-depth insights into the following –
Alerts for mobility and indexing errors
Track keywords and click-through rates
Backlinks to sites
In addition, the console helps you to submit sitemaps and even request crawling of the pages – everything you need to help rank your site.
Ubersuggest (Keyword Research Tool)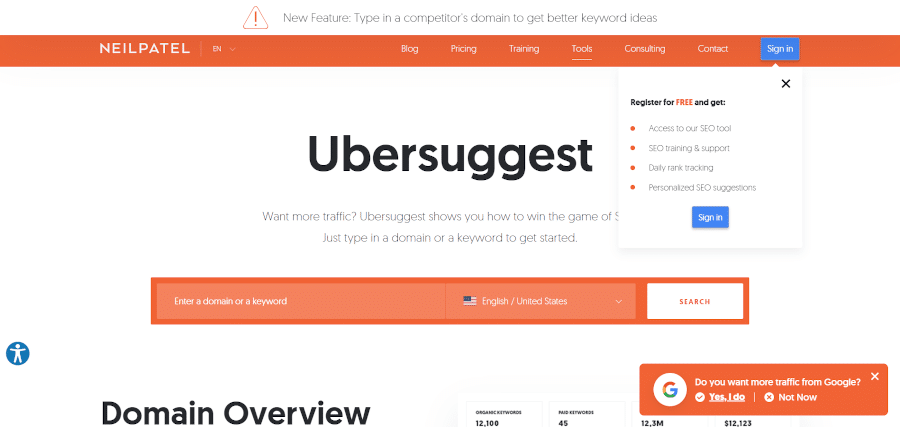 Ubersuggest is a powerful keyword planner with a breadth of features. Its free version offers all the necessary tools to find the right keywords to use in SEO descriptions, social media hashtags, topics for blogs, and search engine marketing.
Apart from keyword suggestions, the tool also offers a traffic analyzer feature. It allows you to find out the strategies that are working for your competitors in the market. You can view the top-performing content for keywords, top SEO pages, and also backlink data.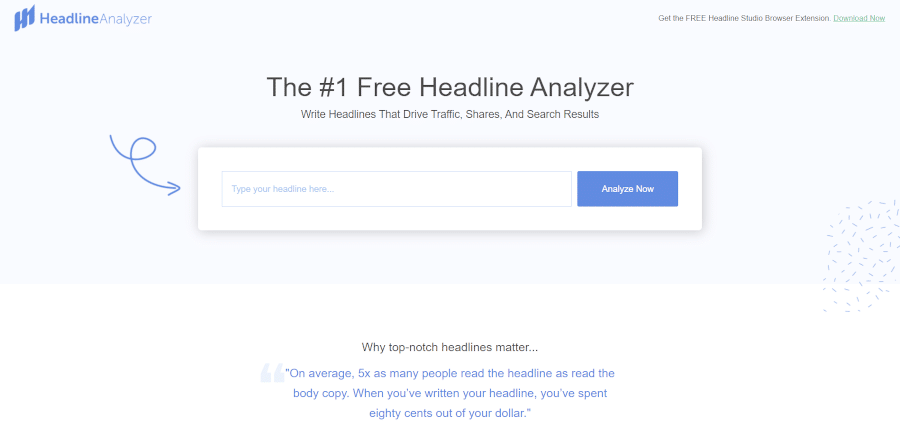 CoSchedule Headline Analyzer is considered the best headline tester by writers and bloggers around the world. It allows you to create headlines that drive traffic, search results, and more shares. Some of its attractive features include –
Provides headline score to identify the words that are powerful, emotional, common, and uncommon.
Categories headline as emotional or generic and prompts you to reconsider their structure.
Analyses the length using word count and characters.
Offers previews of headlines on search engines, social media platforms, and others.
In-depth analysis and tips to help write better headlines.
Screaming Frog (SEO Website Crawling and Auditing)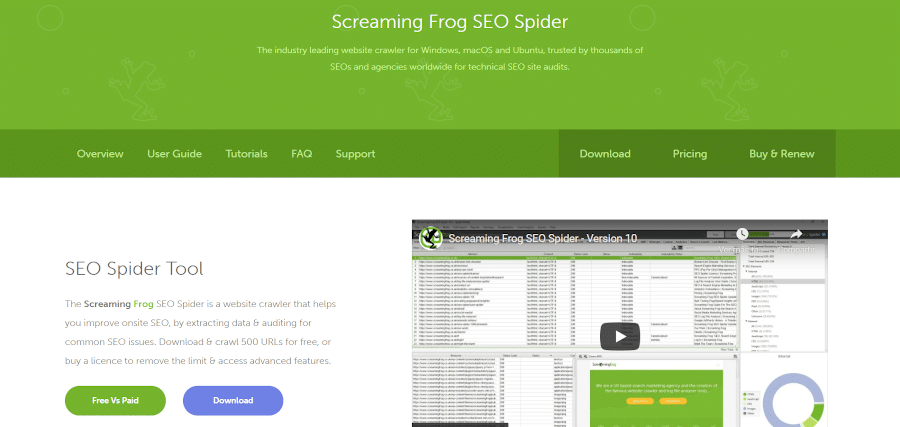 Screaming is most likely the best website crawler tool available for free online, allowing you to solve your website's SEO issues. It allows you to crawl websites as user agents, exclude/include robots.txt, and much more. It is quite handy, and the free version comes with a limit of 500 URLs.
Some of the top features of screaming frog includes –
Find errors, broken links, and redirects
Analyzes metadata and page titles
Discovers duplicate pages
Reviews meta directives and robots
Generate XML sitemaps
Suggest pages with missing h1, h2, and alt texts for images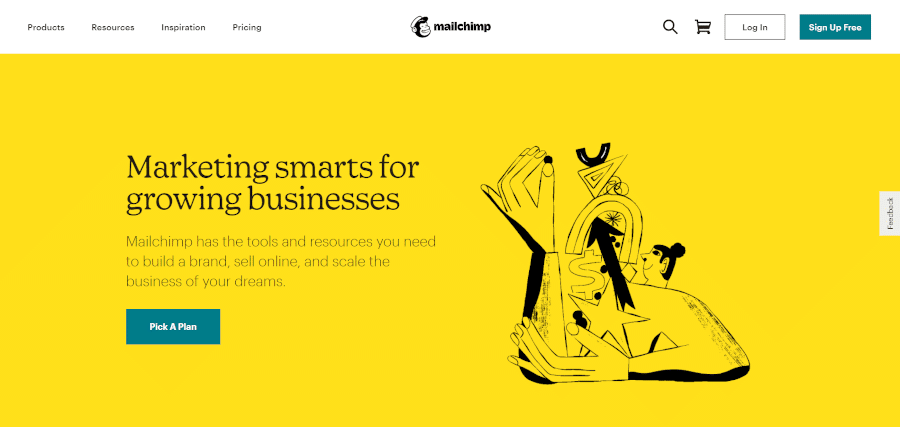 Whether you're running an offline or online business, it is safe to say that email marketing is a part of your outreach or marketing strategy. If not, you need to include it now, but that's another story altogether.
MailChimp is arguably the best email marketing platform out there. Its "Forever Free Plan" will ensure you get started with email marketing with a bang as it offers up to 2,000 list subscribers and up to 12,000 emails free a month. It offers the following benefits –
Easy to use email design templates
Image upload function
Sign up forms
Media storage
Autoresponders
Drip campaigns
Optimal send time calculations
Subscriber data/engagement rates
Integration with third-party apps
Analytics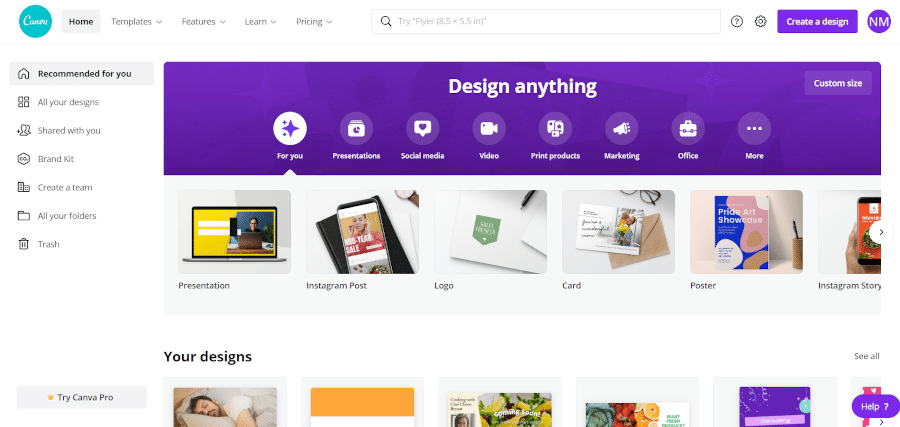 Suppose you want to create a personalized blog banner. In that case, Instagram post, Facebook cover, Twitter header, touch-up a stock photo, or do just about anything to make your images, photos, graphics stand out, Canva is the tool for you.
Canva is a web-based design tool used by many individuals, including marketers, to enhance their social media presence with visual elements to make it eye-catchy, attractive, and appealing. Canva comes packed with many editable design templates for all types of graphic designs you might need.
Canva is completely free to use, but many added features come with a premium subscription.
Hootsuite (Social Media Marketing)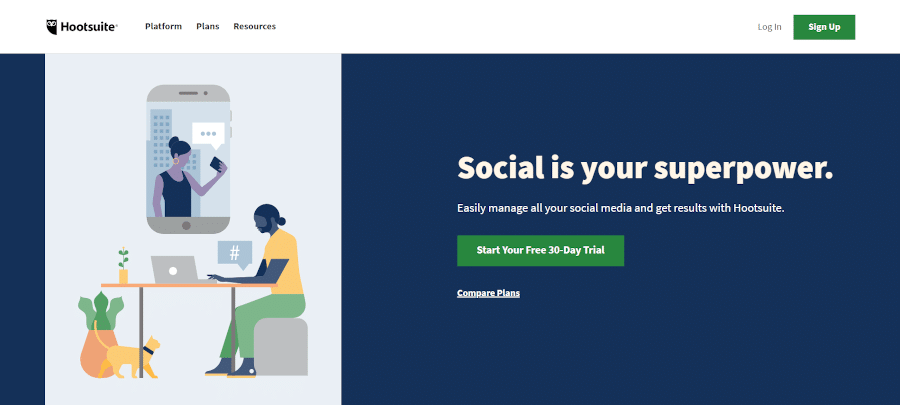 Social Media is crucial for your business. Regardless of the industry you are in; you need to engage your customers on social media to survive. Hootsuite is a popular multi-social networking tool with several useful features that helps save time and effort. Hootsuite offers a slew of features –
Compatible with over 35 social media networks
Schedule and post content across multiple platforms at the same time
Designate multiple users on one account
Advanced reporting tools to calculate ROI
Track responses and brand mentions across all platforms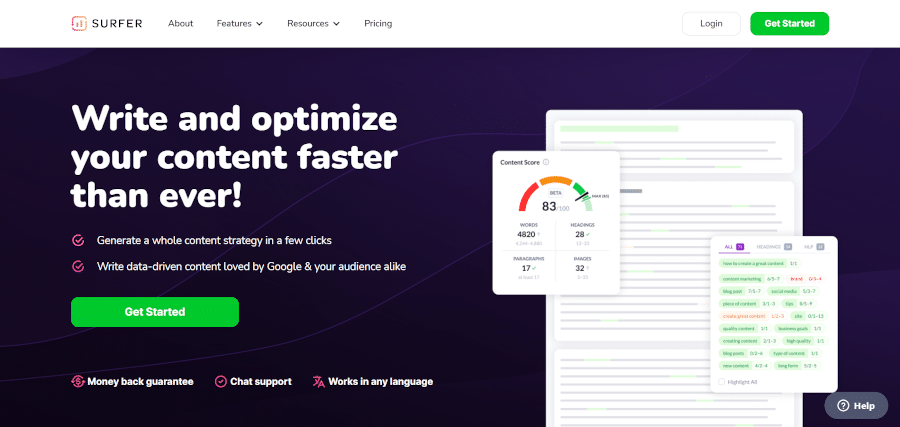 Surfer SEO is geared towards marketers, freelancers, and content developers looking to optimize websites on a page-to-page basis. The tool reviews the top 10 ranking websites based on 500 different signals and compares them to your content. Then, it provides a guide to help you optimize your content based on what will help your content rank.
Here are the top features that make Surfer SEO stand out –
User-friendly interface and easy to learn
Content editor – calculate keyword density, word count, content structure, and keywords to use
Offers cloud-based real-time data
Data-driven content optimization
Technical insights through SERP analyzer
GTmetrix (Website Speed Test Tool)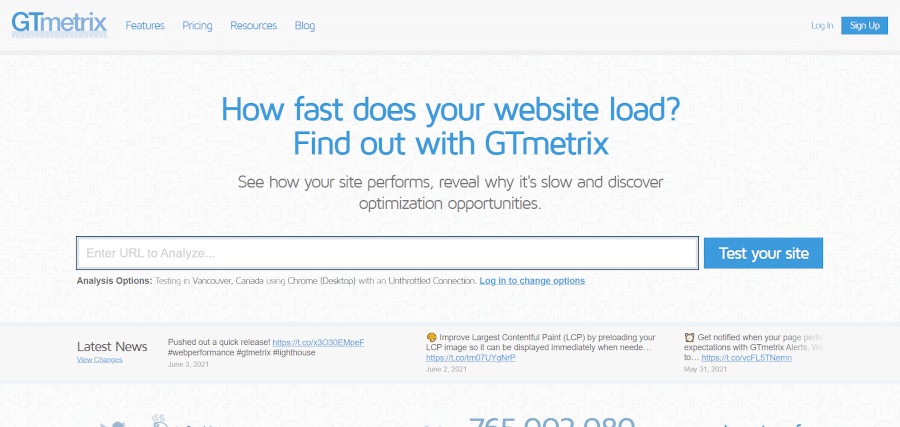 GTmetrix is a premium free speed test tool that is pretty straightforward. All you have to do is insert the URL and click on 'Analyze.' It offers page load performance in real-time from its different data centers around the world on their dashboard for brainstorming. The strength of GTmetrix lies in the following –
Easy to use interface
UX design allows for smooth navigation
Provides page speed numbers with context for better understanding
Scores are broken down to identify where the issues lie
Downloadable data
YouTube (Video Marketing)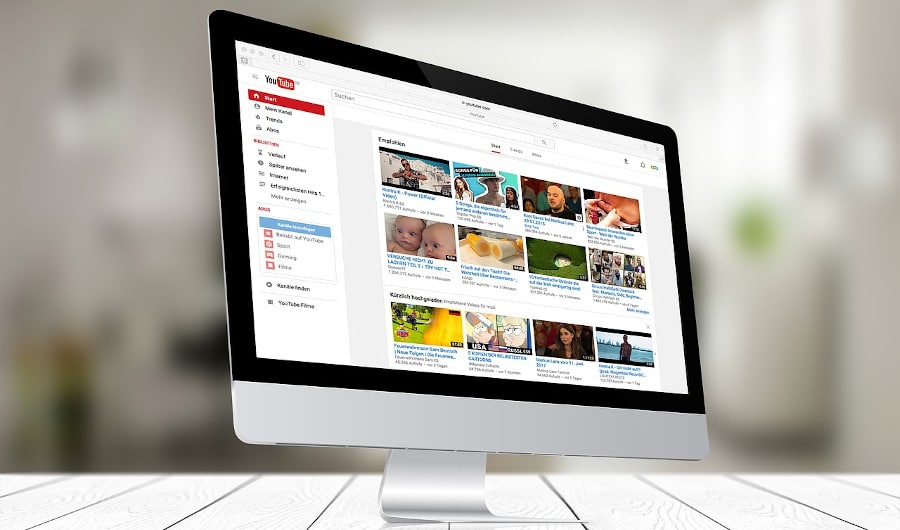 You might be surprised to find this on the list. But with over 1 billion visitors every month, YouTube is one video marketing tool that should not be overlooked. More and more people are turning to YouTube for entertainment and finding information. It is one of the best resources to help you reach your audience and build your online presence.
Some reasons to start using YouTube as a marketing tool are –
Wide Reach and High Traffic
Uploading videos are absolutely free
Use analytics to see how your videos are performing
Apart from hosting your videos, people can share, subscribe and comment, allowing it to work as a social network
Works as a search engine
Interacts with other social media platform easily
Run More Powerful, Impactful, and Measurable Digital Marketing Campaigns
There are plenty of free digital marketing tools out there to help you develop a killer digital marketing strategy. Using the resources given above, you can start building your marketing plan. Consider your niche, how your audiences communicate, and what you can do to reach out to more people. While it may take some time to get the ball rolling, you will be on the path to success. Keep pushing and keep marketing!
Not sure where to begin? Wanna get a customized strategy or marketing plan for your business? Request a proposal or if you'd like for me to hear your beautiful voice, schedule a discovery call today!